News

& Information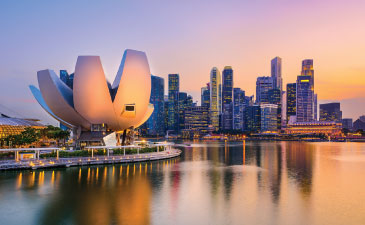 Singapore's New Company Act 2023: Promoting Corporate Governance and Flexibility
13 July 2023
Singapore, known for its robust business environment and commitment to effective corporate governance, has recently implemented the Companies, Business Trusts, and Other Bodies (Miscellaneous Amendments) Act 2023, ushering in a new era for companies operating within its jurisdiction [..]
New Corporate Tax in the UAE - A Milestone for Economic Diversification
12 July 2023
On June 1st, the United Arab Emirates (UAE) implemented a landmark change in its tax landscape by introducing a corporate tax for certain businesses. This development marks a significant step towards economic diversification and sustainable growth in the region [..]
Discover Labuan, Malaysia: Your Gateway to Competitive Business and Financial Opportunities in Southeast Asia!
11 July 2023
SFM continues to develop its offer, introducing one of the world's most aspiring business and financial center in Southeast Asia, Labuan, Malaysia [..]
How To Choose The Right Company Structure In Mauritius
29 May 2023
Mauritius has emerged as a favoured business destination for entrepreneurs and investors seeking to establish companies. Starting a business in Mauritius as a foreigner is a lucrative prospect, as the country offers numerous benefits and opportunities [..]
Portugal Company Registration for EU & Non-EU Residents
19 April 2023
Madeira is a beautiful island known for its pleasant weather, stunning beaches, and its rich cultural history with mainland Portugal. It is also known as a world-class company registration destination with a friendly business environment [..]
What are the Best Jurisdictions For Options Trading In The USA?
18 April 2023
Expanding your business operations to the USA can be a daunting task. There are many different jurisdictions to choose from, all with their own apparent advantages [..]
Subscribe to our newsletter