5 simple steps are needed to incorporate your company in Singapore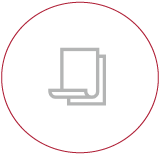 Complete our application form - Singapore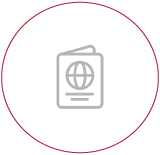 Upload your documents
Your account manager will ask you for official documents which are required for your company formation.
Incorporate your company successfully
Once your documents have been processed your company will be successfully incorporated subject to local authority approval.
Process any additional services
Your account manager will guide you through the steps of completing your request of additional services such as bank accounts.
Manage Your company via our client portal
Our client portal will give you immediate access to all your documents as well as display your company structure.
Singapore Offshore Company Formation
Good to Know
For the past decade, Singapore is the only Asian country with the top AAA sovereign rating from all major credit rating agencies, including S&P, Moody's, and Fitch. To register your company in Singapore, a local director is mandatory. SFM provides local nominee directors.
Main Characteristics of a Singapore Offshore Company
Company type
Private Limited Company (Pte Ltd)
Information published relating to company officers
The names of directors and shareholders appear in the Public Registry. One of the directors must be resident in Singapore.
Taxation
17% above SGD 300,000, 8.5% below
No taxation on the profits earned abroad or from financial securities however a company is liable to pay tax in Singapore on income that is:
accrued in or derived from Singapore; or
received in Singapore from outside of Singapore.
Income Received from Abroad
Under Section 10(25) of the Income Tax Act, income from outside Singapore is considered received in Singapore when it is:
remitted to, transmitted or brought into Singapore;
used to pay off any debt incurred in respect of a trade or business carried on in Singapore; or
used to purchase any moveable property brought into Singapore (e.g. equipment or raw materials connected to your business).
Legislation
Singapore Companies Act 1963.
Standard Currency
Singapore dollar (SGD)
Stability
Singapore is a very stable jurisdiction and has an excellent reputation.
Communication
Very efficient communication means.
Time zone
Convenient world time zone: GMT+8
Paid up capital requirement
No paid up capital requirement (1 SGD)
Renewal Date

Anniversary date of the company / Each Year
Basis of legal System
Under Common Law.
Minimum directors/shareholders
Minimum of 1 director/1 shareholder
One of the directors must be resident in Singapore.
Bearer shares
Bearer shares are not permitted.
Documents Required
for the Creation of a Singapore Offshore Company
A certified copy

Certification of a passport can be made by a notary, an attorney-at-law, a bank, a public officer, or in accordance with SFM indications. Kindly consult your dedicated account manager at SFM to obtain precise information.
of your passport, a certified copy of proof of domicile dated less than three months, a curriculum vitae, as well as last 3 months' bank statement. All in original.**
Singapore Offshore Company, ideal for:
* Subject to the constraints of the due diligence procedure.
** Documents must be provided for every person related to the company.
Disclaimer: Nothing on this webpage shall be construed as a contractual commitment or as a warranty. Services conditions are governed by the applicable terms and conditions.
Our Client Reviews
Our Testimonials Are Verified By Feefo, A Third Party Company
96%
Customer satisfaction rate, testimonials verified by Feefo.com
27-Apr-2023
Excellent service with full support throughout the process, with quick and clear communication at all times.

03-Apr-2023
Better feedback and better clarity of the requirements and timelines from the start

08-Mar-2023
The progress of my new company was delayed more than I expected.

08-Mar-2023
Always on hand for help and assistance, and helped us no end in the process of incorporating our business, would be very happy to recommend to others.

04-Jan-2023
I have used SFM for company set up and also for company dissolution. I have found them to be efficient and courteous. Sometimes responses involving the local registration authorities have taken some time, but I surmise that this is attributable to the third party involved. I would have no hesitation in recommending them to others.

03-Nov-2022
Experienced professionals and very fast Excellent value for money.