Assistance In Bank Account Opening
Planning to open an Offshore Bank Account for Yourself or your Company ?
SFM has extensive experience with both private as well as corporate offshore bank account opening in 18 key banking jurisdictions, with over 40 of the world's leading top tier banks
Provides maximum confidentiality.
SFM is recognized as a partner by banks with the highest quality reputation and a long track record of financial excellence. A rigorous application and drafting procedure is applied before a bank has the opportunity to cater its services to SFM's international clientele
SFM is partnered with banks that have guaranteed low fee structures, and a customer focused approach.
Order your bank account here
Where can I open my bank account ?

Belize

Bahamas

Canada

Cyprus

Hong Kong

Panama
Portugal
United
Kingdom
Latvia

Mauritius
Gibraltar
Saint Lucia
BVI

Seychelles

Singapore

Switzerland
Malaysia
Miami

Nevis

Puerto Rico
Vanuatu
Ireland

Isle of Man
What Banking facilities are available?
Multi-currency accounts;
E-banking;
Trading in shares, bonds and other titles;
Interest bearing accounts;
Credit card and debit card;
Letter of Credit;
Individual Personal Client Support;
Savings Account;
Term Deposits;
Foreign Exchange (FX) Trading;
International Payments; and
Secured Loans and Mortgage.
Here are some of the banks SFM work with
Which documents are needed to open a bank account?
As a general rule the bank asks for a certified copy of the shareholder's and director's passport (beneficial owner), as well as recent proof of residence which, must be less than three months old. However, the full scope of documents depends on the bank, and on the particulars of each case. If the client goes to the bank in person to open the account, a certified copy of the passport is not required. For example, in Mauritius, banks also require a letter of reference from a bank and a CV. In Panama, banks do not open accounts by correspondence.
We will send you the additional documents necessary for opening the account by email, as an attachment, for you to sign and return to us preferably by special courier ( DHL, FedEx or Chronopost), along with the other documents mentioned above.
Disclaimer:
Each bank account application is subject to the bank's mandatory due diligence requirements and duties under national and international (FATF) standards, in particular to prevent money laundering, and nothing on this webpage shall be construed as an offer to waive such requirements and duties.
Banks are listed as example only. You will need to confirm your choice of a bank after the registration of your company. You have no obligation to select a listed bank and may propose another bank of your choice. SFM is not proposing bank services. An introduction service includes the preparation of the application form and the submission of the application file. Any application is subject to the acceptance of the client by the bank.
Bank Account Opening Assistance in the following countries:
Antigua and Barbuda
Antigua and Barbuda is an independent Commonwealth country comprising its 2 namesake islands and several smaller ones. Positioned where the Atlantic and Caribbean meet, it's known for reef-lined beaches, rainforests and resorts. Its English Harbour is a yachting hub and the site of historic Nelson's Dockyard. In the capital, St. John's, the national museum displays indigenous and colonial artefacts.
Bahamas
The Bahamas, an archipelago of 700 islands and 2,400 cays in the Atlantic Ocean, is a tropical paradise renowned for its crystal-clear turquoise waters, white sandy beaches, and vibrant coral reefs. A popular tourist destination, the country offers a blend of luxurious resorts and pristine natural beauty. Bahamian culture, with its colorful traditions, music, and cuisine, is as inviting as its warm climate. With a strong tourism and offshore banking sector, the Bahamas boasts a robust economy and a relaxed lifestyle, making it a haven for travelers and investors alike.
Isle of Man
Nestled in the Irish Sea, the Isle of Man is a picturesque, self-governing crown dependency known for its serene landscapes and thriving financial sector. This island jewel combines natural beauty with modern amenities, making it an attractive destination for residents and businesses alike. With a rich history dating back centuries, the Isle of Man offers a unique blend of tradition and innovation. Its robust economy, diverse culture, and commitment to financial stability have established it as a reputable global business hub, attracting both tourists and investors seeking a harmonious balance between nature and progress.
Belize
Belize is a nation-state on the eastern coast of Central America. It is the only country in Central America whose official language is English. Belize has a diverse society, composed of many cultures and languages that reflect its rich history. Belize has a privatised enterprise economy that is based primarily on petroleum and crude oil, banking, agriculture, and merchandising.
Cyprus
Cyprus is the third largest and third most populous island in the Mediterranean, and a member state of the European Union. The Cypriot economy is very diversified. Its per capita GDP is at $28,381, which is above the European Union average.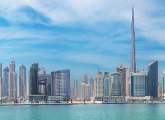 Dubai
Dubai enjoys a central location between Europe, Africa and Asia, making it as a prime business destination for a variety of sectors. It is one of the safest cities in the world. Dubai is well serviced by international and local financial institutions and is a leading commercial center with a state-of-the-art infrastructure and outstanding business environment.
Hong Kong
The Hong Kong Special Administrative Region of the People's Republic of China, is a territory on the southern coast of China at the South China Sea. It is is an autonomous region with its own government. It is one of the leading economic and financial centers of the world and one of the primary banking centers of Asia. The population is 7,200,000, making it one of the world's most densely populated areas.
Mauritius
The Republic of Mauritius is an island nation in the Indian Ocean about 2,000 km off the southeast coast of the African continent. Since independence in 1968, Mauritius has developed from a lowincome, agriculture-based economy to a middle-income diversified economy. The economy is based on tourism, textiles, sugar, and financial services.
Panama
The Republic of Panama is the southernmost country of Central America. Revenue from canal tolls continue to represent a significant portion of Panama's GDP, although commerce, banking, and tourism are major and growing sectors. Panama has the second largest economy in Central America and is also the fastest growing economy and largest per capita consumer in Central America.
Puerto Rico
Capital: San Juan Geography: Puerto Rico is located in the eastern Caribbean and is the smallest of the Greater Antilles. It is an island of almost rectangular shape, with an area measuring about 3,435 square miles (about 9,000 square kilometers) Size: 100 x 35 miles (160 by 56 kilometers) Time zone: "Atlantic Standard Time" However, during most of the year due to the "Daylight Savings Time", from March to November, it has the same time as the East Coast of the USA. Political System: Representative democracy with division of powers or functions. The Governor and his Cabinet make up the Executive Branch; the Legislative Branch is bicameral and composed of the Senate and the House of Representatives; the Supreme Court, the Court of Appeals and the courts of first instance make up the Judicial Branch. Territory: United States Territory Currency: US Dollar.
Saint Kitts and Nevis
Nevis, along with the island of Saint Kitts, forms the sovereign nation of Saint Kitts and Nevis, a British Commonwealth state and smallest country in the Western Hemisphere. Among the first islands in the Caribbean to be settled by Europeans, Saint Kitts and Nevis was formerly home to the first British and French colonies in the region, thus garnering Saint Kitts the title of "The Mother Colony of the West Indies". Today, the country's political structure is based on the British Parliamentary system, however, Nevis has its own unicameral legislature, is permitted to create laws via the Nevis Island Legislature, and maintains a separate budget.
Nevis offers an accommodating and stable business environment that respects the confidentiality of International Business Companies resulting in an ideal and convenient location for corporate offshore set-ups. Indeed, the island offers among the most secure IBC laws worldwide, guaranteeing client privacy with low financial risk, thus making Nevis a popular choice for establishing an offshore business.
Singapore
Geography: located at the southern tip of the Malay Peninsula and made up of 64 islands. It lies 137 kilometers (85 mi) north of the Equator, south of the Malaysian state of Johor and north of Indonesia's Riau Islands. With 704.0 km² (272 sq mi), it is one of the few remaining city-states in the world and the smallest country in Southeast Asia. Despite its small size, Singapore has a population of slightly over 5.6 million people, of which over half were born locally. Size: 100 x 35 miles (160 by 56 kilometers)
Time zone: Singapore Standard Time (SST) or Waktu Piawai Singapura (WPS), also known as Singapore Time (SGT), is used in Singapore and is 8 hours ahead of UTC (UTC+08:00).
Singapore has been independent since 1965. It is one of the most economically and socially developed countries in the world. Also called, "The Switzerland of Asia" because of its high quality of life, Singapore has experienced exceptional growth thanks to its particularly advantageous maritime position, which has allowed it to become a real financial and trade hub between the Pacific and Europe.
The economy of Singapore is primarily based on banking and financial services, the electronics industry, the Creative Technology, and the maritime sector; its port is ranked in the premier class in the world in terms of exports and oil.
In spite of past socio-economic challenges, Singapore's political system has been remarkably stable since independence. It is a republic with a parliamentary regime, and the city-state practices economic liberalism.
Currency: Singapore dollar.
Switzerland
The Old Swiss Confederacy was an alliance among the valley communities of the central Alps. It was the foundation of the world's most direct democracy and one of the most developed, modern countries.
We can assist individuals and businesses with opening an international bank account from anywhere in the world. We have partnered with over 40 of the world's leading banks in 18 key jurisdictions, offering a quick and simple setup with a favourable fee structure.
An international bank account can provide several benefits, including remote access, taking advantage of higher interest rates (on deposits in foreign bank accounts), and simplifying international transactions.
We also offer other services, such as providing you with a platform to register a company online or to begin the offshore company formation process. Another popular service is our corporate redomiciliation service, which allows you to move your existing company to an offshore or onshore jurisdiction more suited to your business.