Corporate Service Provider
A few words about us...
SFM was founded in Geneva and Dubai in 2006 as a Corporate and Trust service provider, offering incorporation services across 25+ different jurisdictions. Over the years, we have expanded and opened office in the Seychelles. Our mission is to help entrepreneurs across the world prosper by facilitating the creation of robust corporate structures. This has not changed since we started in 2006. We continue to utilize technology to provide an efficient and outstanding service to all our clients.

While the core of our service remains company formation, we offer a multitude of ancillary services such as bank account opening, accounting & auditing and the provision of professional company officers. Backed by our regulated licenses and extensive experience in financial services, SFM experts have successfully assisted thousands of entrepreneurs to incorporate companies to expand their existing businesses or start new ventures.

SFM has received numerous awards by different authorities (both governmental and private), which strengthens our position as the world's leading online company formation provider.
A few key numbers
And seven other good reasons to choose SFM as your corporate provider:
Confidentiality & data protection
Competitive price policy
96% client satisfaction doesn't come by chance
Offshore & Onshore business experts
An international group of companies members of leading associations
Strong executive team
Integrity and due diligence
SFM Presentation

65 sec
1
SFM Group

Confidentiality & data protection
Confidentiality is one of the most important aspects of our work. We protect the privacy of our customer and secure personal data through four key components:
Website security: the data entered by our customers on our websites is encrypted using SSL 128 bit certificate encryption.
Our IT infrastructure follows the highest standards in the industry.
Technical controls are imposed to prevent the printing or exporting of our customer database.
SFM uses end-to-end encryption of corporate email by digitally signing messages with email certificates so that senders and recipients of email can verify that the content they are sharing is legitimate and trusted
While confidentiality is paramount, complying with the law is above all. SFM will be bound to comply with any legal obligation, such as to comply with a subpoena or similar legal process to obtain clients identities. Such occurrence is however very rare as SFM conducts strict due diligence requirements on every client and takes every possible precautions to identify cases of abuses.
See our complete privacy policy
2
SFM Group

Lowest markets prices, Highest value for money
SFM's pricing commitment relies on two major principles: be among the most competitive; and always offer full transparency.

Holding offices or partnerships in most of the jurisdictions where we incorporate companies, we are able to offer prices that are transparent, intermediary-free and among the most competitive.
3
SFM Group

96% customer satisfaction rate, testimonials verified by Feefo.com
Our clients are well taken care of. A dedicated account manager, specialised in the field of company law and administration, will be your point of contact during the year and will assist you with your company administration, bank account and any other services that we offer. We commit to always reply to our clients' concerns within one business day.

Read our quality charter and our Clients Testimonials
4
SFM Group

SFM, a group with a worldwide footprint, and member of leading associations
SFM is a member of several reputable associations, such as the International Fiscal Association, the International Tax Planning Association and more. List of our different affiliations.

Moreover, SFM Corporate Services SA is a Swiss-regulated entity under the monitoring of a SRO (the OARG) subjecting SFM Corporate Services SA to a yearly audit. All SRO are under direct supervision by the Swiss Financial Market Authority (FINMA).

SFM fully complies with laws and regulations in the different jurisdictions in which it incorporates companies and has offices worldwide.

SFM is currently registered and authorized in the following jurisdictions : United Arab Emirates, Switzerland and Seychelles. See our offices Registration Details


SFM Awards
5
SFM Group

Company formation experts with 15 years of existence and serving customers in over 80 countries
Our clients are well taken care of. A dedicated account manager, specialised in the field of company registration and administration, will be your point of contact during the year and will assist you with your company administration, bank account application and any other services that we offer. We commit to always reply to our clients' concerns within one business day.

For matters as important as international company incorporation, it is essential to select corporate business specialists who can offer both experience and breadth of knowledge in corporate administration. Our clients are located all over the world, with a predominance in Europe, Asia and South America.

Our client profiles vary from entrepreneurs, expatriates, law firms, sole traders and high-net worth individuals, to companies.

Read our Quality Charter
6
SFM Group

Strong executive team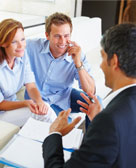 SFM's executive team comprises 25 professionals with expert experience in international business fields including:
Company registration & redomiciliation
Corporate structuring
Trusts and Foundations
Banking affiliated services
Corporate and Commercial Law
Accounting & Auditing
Though we are not able to provide legal or accounting advice, we are in a position to offer personalised services tailored to the needs expressed by all of our clients.
Please do not hesitate to contact us to discuss your situation and needs.
7
SFM Group

Integrity and due diligence
We aim to deliver Best Business practice standards in a lawful environment, in the client's best interest. Mindful of the laws and regulations on the prevention of international money laundering, SFM implements strict risk control procedures and balances.

We believe that an efficient due diligence process is in the client's best interest and thus undertake due diligence checks, with a commercial appreciation of the practicalities of business, of all our clients. SFM holds licenses with different risk intelligence companies, such as World Check, in order to process due diligence in the best possible way.

Understanding a client's profile is critical to making smart decisions for the future. Hence SFM's professional team follows a strategic process to determine what is in the client's best interest and to identify the best opportunities.
Register your company
Our services go beyond offshore company formation. We can also assist businesses with the opening of offshore bank accounts, accounting and auditing services, and licence registration and renewal. We have a team of experts who can advise you on the best corporate structure for your business and help you navigate local regulations and tax requirements.
Our offshore jurisdiction list will be a helpful resource for companies that wish to explore all the available options for offshore company formation and related services.
At SFM, we pride ourselves on delivering exceptional customer service and building long-term relationships with our clients. Our team of experienced professionals is committed to providing you with personalized, efficient, and cost-effective solutions to help your business succeed. Contact us today to learn more about how we can help you achieve your goals.