Steps to company formation - St Lucia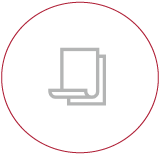 Complete our application form - St Lucia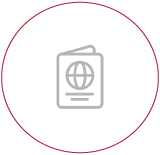 Upload your documents
Your account manager will ask you for official documents which are required for your company formation.
Register your company successfully
Once your documents have been processed your company will be successfully registered.
Process any additional services
Your account manager will guide you through the steps of completing your request of additional services such as bank accounts.
Manage Your company via our client portal
Our client portal will give you immediate access to all your documents as well as display your company structure.
St Lucia Company
Good to Know
St. Lucia's international financial services industry has sprung up as a result of the country's need to diversify its economic base, which — as a beneficiary of the U.S. Caribbean Basin Initiative, a member of the Caribbean Community and Common Market (CARICOM), and the Organization of Eastern Caribbean States (OECS) — is ripe for substantial expansion and growth.
Main Characteristics
Governing corporate legislation
St Lucia International Business Companies Act of 1999 and International Business Companies Regulations, 2000.
Information published relating to company officers
There is a public registry. However, no names of shareholders, directors and officers are visible. Only the memorandum and articles of association are publicly accessible.
Accounting requirement

Yes, to be prepared in accordance with IFRS rules and within 3 months of a company's financial year end.
Taxation

No taxes of any sort for all transactions made outside of the jurisdiction, and a 1% tax on local transactions.
While the company may not be liable to pay taxes, please consult with a tax/legal advisor in your country of residence, to determine your own tax liability.
Legislation

Modern offshore legislation.
Time to form

St Lucia has a fast and efficient registry: it takes about 48-72 hours to register a company.*

Stability

Stable jurisdiction with a very good reputation.
Communication

Efficient communication means.
Time zone

Convenient world time zone: UTC/GMT-4
Paid up capital requirement

No paid up capital requirement. The standard share capital is USD 50,000 but can be amended to fit your requirements.
Renewal Date

Anniversary date of the company / Each Year
Basis of legal System

Under Civil Law and Common Law.
Minimum directors/shareholders

Minimum of 1 director/shareholder
Bearer shares

Bearer shares not permitted
Documents Required
for the Creation of the Company
A certified copy

Certification of a passport can be made by a notary, an attorney-at-law, a bank, a public officer, or in accordance with SFM indications. Kindly consult your dedicated account manager at SFM to obtain precise information.
of your passport, A certified copy of a second ID document **, Notarized/certified copy of a proof of domicile dated less than three months, A bank reference letter from your bank, 2 distinct professional letters***
St Lucia Company, ideal for:
St. Lucia Offshore Company Formation
* Subject to the constraints of the due diligence procedure.
** Documents must be provided for every person related to the company.
*** E.g. A lawyer/law firm + practicing accountant/accounting firm may issue 2 separate letterset
Disclaimer: Nothing on this webpage shall be construed as a contractual commitment or as a warranty. Services conditions are governed by the applicable terms and conditions.
Our Client Reviews
Our Testimonials Are Verified By Feefo, A Third Party Company
96%
Customer satisfaction rate, testimonials verified by Feefo.com
19-Feb-2014
SFM is very professional and quickly, I used them for 3 times and for sure I will use again in the future. The office people are always available also during no working time

19-Feb-2014
Just collected all the incorporation documents form now.
Am pleased with the professional, efficient, reliable service of SFM; my contact at SFM,"christophe Morocco's" I really appreciate your patience & constant support to get everything done.
Thank you Christophe, thank you SFM.
Fekadu Alemu
SadofAleph Inc.

18-Feb-2014
Efficient, quick and good value for money

18-Feb-2014
The incorporation services of the SFM Offshore are outstanding, fast and reliable. We are pleased with the professionalism of their staff as well as with their office in Geneva. After one year in relationship, we have nothing to complain about. Renewal process was easy, quick and painless. Would recommend to everybody considering offshore services. Thank you SFM.

12-Feb-2014
The agent assisting me (Zehra Fattah) displayed great commitment and provided me with excellent service throughout the process.
We faced many challenges i.e. my remote work location with limited IT connectivity and postal infrastructure, frequent travels between countries, different time zones etc but both of us persevered.
I can suggest to SFM that a personilsed document be sent to each client after the initial contact has been made outlining all the requirements and documentation that will be needed to complete the process. This should help the client understand the process better and help him/her and their SFM agent to track outstanding documents throughout the process. At times the sheer volume of documents requested became overwhelming however Zehra keep motivating and encouraging me. THANK YOU

11-Feb-2014
je suis satisfaite du service fourni par SFM offshore. il y a beaucoup d'arnaque sur le web et trouver un prestataire serieux n'est pas chose facile. Unique bémol mon compte a pris 4 semaines pour etre ouvert! mais sinon bon service clientèle