Steps to company formation - St Lucia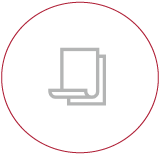 Complete our application form - St Lucia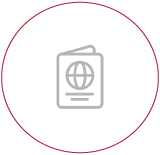 Upload your documents
Your account manager will ask you for official documents which are required for your company formation.
Register your company successfully
Once your documents have been processed your company will be successfully registered.
Process any additional services
Your account manager will guide you through the steps of completing your request of additional services such as bank accounts.
Manage Your company via our client portal
Our client portal will give you immediate access to all your documents as well as display your company structure.
St Lucia Company
Good to Know
St.Lucia enjoys 0% Taxation, no auditing and no paid up capital requirement.
St. Lucia's international financial services industry has sprung up as a result of the country's need to diversify its economic base, which — as a beneficiary of the U.S. Caribbean Basin Initiative, a member of the Caribbean Community and Common Market (CARICOM), and the Organization of Eastern Caribbean States (OECS) — is ripe for substantial expansion and growth.
Main Characteristics
Governing corporate legislation
St Lucia International Business Companies Act of 1999 and International Business Companies Regulations, 2000.
Information published relating to company officers
There is a public registry. However, no names of shareholders, directors and officers are visible. Only the memorandum and articles of association are publicly accessible.
Confidentiality
St Lucia offers a high level of anonymity and privacy. The International Business Companies Act provides for confidentiality of shareholders, directors and officers.
Accounting requirement

Yes, to be prepared in accordance with IFRS rules and within 3 months of a company's financial year end.
Taxation

No taxes of any sort for all transactions made outside of the jurisdiction, and a 1% tax on local transactions.
Legislation

Modern offshore legislation.
Time to form

St Lucia has a fast and efficient registry: it takes about 48-72 hours to register a company.*

Stability

Stable jurisdiction with a very good reputation.
Communication

Efficient communication means.
Time zone

Convenient world time zone: UTC/GMT-4
Paid up capital requirement

No paid up capital requirement. The standard share capital is USD 50,000 but can be amended to fit your requirements.
Renewal Date

Anniversary date of the company / Each Year
Basis of legal System

Under Civil Law and Common Law.
Minimum directors/shareholders

Minimum of 1 director/shareholder
Bearer shares

Bearer shares not permitted
Documents Required
for the Creation of the Company
A certified copy

Certification of a passport can be made by a notary, an attorney-at-law, a bank, a public officer, or in accordance with SFM indications. Kindly consult your dedicated account manager at SFM to obtain precise information.
of your passport, A certified copy of a second ID document **, Notarized/certified copy of a proof of domicile dated less than three months, A bank reference letter from your bank, 2 distinct professional letters***
St Lucia Company, ideal for:
St. Lucia Offshore Company Formation
* Subject to the constraints of the due diligence procedure.
** Documents must be provided for every person related to the company.
*** E.g. A lawyer/law firm + practicing accountant/accounting firm may issue 2 separate letterset
Disclaimer: Nothing on this webpage shall be construed as a contractual commitment or as a warranty. Services conditions are governed by the applicable terms and conditions.
Our Client Reviews
Our Testimonials Are Verified By Feefo, A Third Party Company
96%
Customer satisfaction rate, testimonials verified by Feefo.com
14-Oct-2014
The service provided by SFM to me was simply excellent. Very good value for price paid. Fast Service. Exquisite. Solve all your questions with straight answers. Monitored throughout the process of the application to the end and also in my own language.

08-Oct-2014
Overall the service is ok. Not above average though. The person that handled my business was available most of the time. The length of time that took though to make all arrangements needs to improve.

01-Oct-2014
I believe the service is good. However, there are some points that can improve, including:
- Speed ​​in the process;
- When there are changes in the incorporations should always be updated, so that means there is conflicting information that exists on the website or when communicating by mail;
- Should always provide feedback as to why the time-consuming process, and not the client to constantly contact to know the current situation;
- Streamline the process.

29-Sep-2014
I am fully satisfied : the service was quick and very professional. Moreover, SFM assists you when a complication arises : this is the kind of behavior that inspires confidence. Greatly recommended !

23-Sep-2014
Todo muy correcto y muy claro. Saben lo que hacen. Lo único es que los plazos de creación de la sociedad no son tan rápidos. Requieren uno o dos meses. Pero todo lo demás es perfecto. Repetiré con SFM si tengo que volver a realizar otra gestión.

12-Sep-2014
Bonjour,
C'est en toute honnêteté que je peux témoigner de l'efficacité de la gestion de mes deux sociétés par SFM, et ce depuis 5 ans.
En plus d'un accueil très cordial et réactif, j'apprécie fortement la qualité d'écoute et de compréhension face à mes demandes.
Merci pour votre patience à mon égard, et pour tous vos conseils qui font qu'aujourd'hui j'ai un montage UK clair, simple et sécurisé.
M.N.