Steps to company formation - Samoa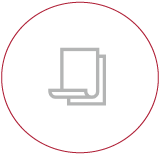 Complete our application form - Samoa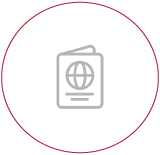 Upload your documents
Your account manager will ask you for official documents which are required for your company formation.
Register your company successfully
Once your documents have been processed your company will be successfully registered.
Process any additional services
Your account manager will guide you through the steps of completing your request of additional services such as bank accounts.
Manage Your company via our client portal
Our client portal will give you immediate access to all your documents as well as display your company structure.
Samoa Company
Good to Know
Samoa International Companies are among the most secure offshore structures in the world in terms of asset protection because this jurisdiction has strong legislation prohibiting foreign government court orders.
Main Characteristics
Company type

International Company (IC)
Governing corporate legislation
Samoa International Financial Authority (SIFA) is the governing authority and offshore companies are regulated under the International Companies Act of 1987; the International Trusts Act, 1987; the Offshore Banking Act, 1987; and the International Insurance Act, 1988
Information published relating to company officers
Names of company officers are filed with the Registrar, but are not open to public inspection.
Accounting requirement

No filing of accounts or reporting requirements, however, an IC is required to keep financial records
Taxation

No taxes of any sort.
While the company may not be liable to pay taxes, please consult with a tax/legal advisor in your country of residence, to determine your own tax liability.
Legislation

Modern offshore legislation.
Stability

Stable jurisdiction with an excellent reputation.
Communication

Efficient communication means.
Paid up capital requirement

No paid up capital requirement. The standard share capital is USD 1, 000,000 but can be amended to fit your requirements.
Renewal Date

Anniversary date of the company / Each Year
Basis of legal System

Common Law.
Minimum directors/shareholders

Minimum of 1 director/shareholder
Bearer shares

Bearer shares are not permitted.
Documents Required
for the Creation of the Company
A certified copy

Certification of a passport can be made by a notary, an attorney-at-law, a bank, a public officer, or in accordance with SFM indications. Kindly consult your dedicated account manager at SFM to obtain precise information.
of your passport (or identity card), as well as proof of domicile dated less than three months.**
Samoa Company, ideal for:
Samoa Offshore Company Formation
* Subject to the constraints of the due diligence procedure.
** Documents must be provided for every person related to the company.
Disclaimer: Nothing on this webpage shall be construed as a contractual commitment or as a warranty. Services conditions are governed by the applicable terms and conditions.
Our Client Reviews
Our Testimonials Are Verified By Feefo, A Third Party Company
96%
Customer satisfaction rate, testimonials verified by Feefo.com
07-May-2019
Staff is extremely professional, nice, and cooperative. They follow up all transactions until closing. All instructions were clear from the very first beginning. Most importantly, no surprises along the way. I surely and strongly recommend SFM to anyone looking to incorporate an offshore company. I will certainly contact them for our second company to incorporate.

02-May-2019
Good day to you all at SFM...my friends I can only say it properly in words.
Take a look at the video... https://www.dropbox.com/s/r1xxlgd64hgwyo7/SFM%20Superfan.mp4?dl=0
Thank you
in liberty
Christopher

24-Apr-2019
Competence and practical approach to clients' needs

17-Apr-2019
Classifico o serviço SFM Offshore com 5 estrelas, pelo excelente atendimento, simpatia e sempre disponível para ajudar a resolver questões...
Estou muito contente com a minha gestora Mafalda Silva, pela sua disponibilidade e por conseguir responder a altura as minhas questões
com os melhores cumprimentos
Hugo Antunes

10-Apr-2019
Excelente atencióm, rápida respuesta, claridad. Si, lo recomendaría.

19-Mar-2019
Forniscono un servizio eccellente, sempre disponibili a rispondere ad ogni domanda, sempre gentili e veloci nel rispondere. Mi sono trovato molto bene con il consulente, Vi ringrazio per il vostro prezioso aiuto.