Steps to company formation - Vanuatu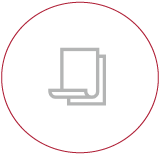 Complete our application form - Vanuatu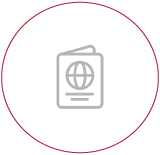 Upload your documents
Your account manager will ask you for official documents which are required for your company formation.
Register your company successfully
Once your documents have been processed your company will be successfully registered.
Process any additional services
Your account manager will guide you through the steps of completing your request of additional services such as bank accounts.
Manage Your company via our client portal
Our client portal will give you immediate access to all your documents as well as display your company structure.
Vanuatu Company Formation
Good to Know
The appointment of nominees on an international company is permitted in general. However, the Commission of Vanuatu will not permit the appointment of nominees in relation to a company performing restricted activities subject to a special license, such as dealing with securities and other regulated financial activities.
Main Characteristics of Vanuatu companies
Company type

International Company (IC)
Governing corporate legislation
Vanuatu Financial Services Commission is the office responsible for registering Vanuatu companies
Information published relating to company officers
No
Accounting requirement

No accounting / reporting requirements.**
Taxation

No taxes of any sort.
While the company may not be liable to pay taxes, please consult with a tax/legal advisor in your country of residence, to determine your own tax liability.
Legislation

International companies Act of Vanuatu
Time to form

3 to 4 days*

Stability

Vanuatu is a small island uniquely positioned, Vanuatu is determined to preserve the economic growth and stability which makes it an excellent choice for business for clients. Our clients can hence benefit from the tax-friendly regulatory framework where there is no direct taxation in the country.
Communication

Efficient communication means.
Paid up capital requirement

Standard authorised capital: USD 10,000.00
Minimum paid up: USD 1
Renewal Date

Anniversary date of the company / Each Year
Basis of legal System

Under Common Law.
Minimum directors/shareholders

Minimum of 1 director/shareholder
Documents Required
for the Registration of a Vanuatu company
Notarised/certified copy

Certification of a passport can be made by a notary, an attorney-at-law, a bank, a public officer, or in accordance with SFM indications. Kindly consult your dedicated account manager at SFM to obtain precise information.
of valid documents for every director / shareholder / beneficial owner***, including: A certified copy of the passport, A certified copy of a second ID document - birth certificate / driver license usually, A certified and recent extract of criminal record (less than 3 months) – translated and certified in English if necessary, A certified and recent proof of address – translated and certified in English if necessary
Vanuatu Company, ideal for:

Vanuatu offshore company formation
* Subject to the constraints of the due diligence procedure.
** If the company applies for a financial license, accounting requirements will be applicable
*** Documents must be provided for every person related to the company.
Disclaimer: Nothing on this webpage shall be construed as a contractual commitment or as a warranty. Services conditions are governed by the applicable terms and conditions.
Our Client Reviews
Our Testimonials Are Verified By Feefo, A Third Party Company
96%
Customer satisfaction rate, testimonials verified by Feefo.com
29-Sep-2020
We rate our experience with SFM and the SFM employees we dealt with, as EXCELLENT.
We chose SFM from among multiple companies for the following reasons:
1. Professional website, with clear information and data.
2. Competitive pricing.
But that was not enough for us to choose SFM. So, we decided to meet with SFM. Mr Owiss Refaat (Business Development Manager) welcomed us and answered all our questions clearly and transparently, in addition to providing us with additional advice and suggestions as to what could be best for us.
This was our first dealing with a professional SFM employee who knew what he was talking about.
After that meeting, we decided to proceed with SFM.
SFM assigned to us Ms. Myriam Farahoui (Senior Client Relationship Manager) to assist us with the incorporation of our company in Ras Al-Khaimah.
Myriam displayed an excellent combination of professionalism as well as true friendly customer care throughout our communications and during the entire company registration process.
The communication process was excellent. Requirements and processes were being clearly presented to us. Our questions were being answered promptly, and it is important to note that the answers were not rushed out, half answers. Myriam had our best interest in mind. For example, for one of our important questions related to company classification and activity code, she got us the best answer by contacting the authority and getting us their advice and suggestion on what would be best for our company.
Myriam Farahoui: 10/10, 5 Stars *****
SFM: Highly recommended.

17-Jun-2020
Excellent services , rapidité et professionnalisme .Grace aux professionnalisme de Myriam Farahoui tout a était très bien organisé avec rapidité . Personne très compétente .
Merci de vos service .

11-Jun-2020
I would like to thank Myriam for the extremely professional service that she gave me to get everything in order and expedite the formation of the company. I will definitely recommend your company and Myriam to others.

04-Jun-2020
Company creation support is fine. However the support to open a bank account is rather poor.

21-May-2020
Very poor experience, I wired money on January 29th. After many emails asking them to send me documents they just delivered just one document (Apostille) on May 19th. Today is May 21st and I still haven't received other documents such as POA and without it I can not do anything. They kept stalling and excusing with Covid 19 why they can not send by DHL !? When I was including supervisor in email communication, there was no any reaction, no replay...my agony with them last now for approx. 4 months and it is not over yet.
Strongly recommend to avoid this company to cooperate with!

26-Jan-2020
Professional work and Very helpful staff