Steps to company formation - Vanuatu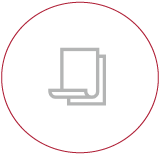 Complete our application form - Vanuatu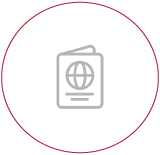 Upload your documents
Your account manager will ask you for official documents which are required for your company formation.
Register your company successfully
Once your documents have been processed your company will be successfully registered.
Process any additional services
Your account manager will guide you through the steps of completing your request of additional services such as bank accounts.
Manage Your company via our client portal
Our client portal will give you immediate access to all your documents as well as display your company structure.
Vanuatu Company Formation
Good to Know
The appointment of nominees on an international company is permitted in general. However, the Commission of Vanuatu will not permit the appointment of nominees in relation to a company performing restricted activities subject to a special license, such as dealing with securities and other regulated financial activities.
Main Characteristics of Vanuatu companies
Company type

International Company (IC)
Governing corporate legislation
Vanuatu Financial Services Commission is the office responsible for registering Vanuatu companies
Information published relating to company officers
No
Accounting requirement

No accounting / reporting requirements.**
Taxation

No taxes of any sort.
While the company may not be liable to pay taxes, please consult with a tax/legal advisor in your country of residence, to determine your own tax liability.
Legislation

International companies Act of Vanuatu
Time to form

3 to 4 days*

Stability

Vanuatu is a small island uniquely positioned, Vanuatu is determined to preserve the economic growth and stability which makes it an excellent choice for business for clients. Our clients can hence benefit from the tax-friendly regulatory framework where there is no direct taxation in the country.
Communication

Efficient communication means.
Paid up capital requirement

Standard authorised capital: USD 10,000.00
Minimum paid up: USD 1
Renewal Date

Anniversary date of the company / Each Year
Basis of legal System

Under Common Law.
Minimum directors/shareholders

Minimum of 1 director/shareholder
Documents Required
for the Registration of a Vanuatu company
Notarised/certified copy

Certification of a passport can be made by a notary, an attorney-at-law, a bank, a public officer, or in accordance with SFM indications. Kindly consult your dedicated account manager at SFM to obtain precise information.
of valid documents for every director / shareholder / beneficial owner***, including: A certified copy of the passport, A certified copy of a second ID document - birth certificate / driver license usually, A certified and recent extract of criminal record (less than 3 months) – translated and certified in English if necessary, A certified and recent proof of address – translated and certified in English if necessary
Vanuatu Company, ideal for:

Vanuatu offshore company formation
* Subject to the constraints of the due diligence procedure.
** If the company applies for a financial license, accounting requirements will be applicable
*** Documents must be provided for every person related to the company.
Disclaimer: Nothing on this webpage shall be construed as a contractual commitment or as a warranty. Services conditions are governed by the applicable terms and conditions.
Our Client Reviews
Our Testimonials Are Verified By Feefo, A Third Party Company
96%
Customer satisfaction rate, testimonials verified by Feefo.com
10-May-2018
Firstly, I never leave reviews, so the fact I am doing so says a lot. The level of service I received was incredibly quick & professional. You don't come across many business that provide such a high standard of service these days. Anytime I needed anything I would get a very fast response and resolution to my issue. You get value for money along with first class service. I would highly recommend this company. Thank you once again for all your help and support!

04-May-2018
The whole process from start to finish was simple and efficient as a result of SFM Offshore's first class support.

04-May-2018
Ives did a super job for me and yes I would work with SFM again or pass on the good word.

04-May-2018
The service was great but sometimes needed to wait too long for certain thing

03-May-2018
Ottimo, mi ha aiutato a risolvere un grosso problema tra la società offshore e la banca individuando la richiesta della banca. Sicuro consiglierei il servizio di SFM

23-Apr-2018
Overall I had a very good experience. Initially I was kinda hesitating if SFM would be a proper business, since I had read about some bad experiences online. But I was pleasantly surprised by my own experience.
One thing that could be improved upon, was that it was quite unclear in what way I should submit official documents like my passport. So we spend quite some time communicating until it became clear to me that a scan was needed (a photo of my passport with my mobile phone was not sufficient).