Steps to company formation - Vanuatu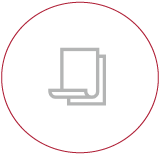 Complete our application form - Vanuatu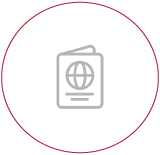 Upload your documents
Your account manager will ask you for official documents which are required for your company formation.
Register your company successfully
Once your documents have been processed your company will be successfully registered.
Process any additional services
Your account manager will guide you through the steps of completing your request of additional services such as bank accounts.
Manage Your company via our client portal
Our client portal will give you immediate access to all your documents as well as display your company structure.
Vanuatu Company Formation
Good to Know
The appointment of nominees on an international company is permitted in general. However, the Commission of Vanuatu will not permit the appointment of nominees in relation to a company performing restricted activities subject to a special license, such as dealing with securities and other regulated financial activities.
Main Characteristics of Vanuatu companies
Company type

International Company (IC)
Governing corporate legislation
Vanuatu Financial Services Commission is the office responsible for registering Vanuatu companies
Information published relating to company officers
No
Accounting requirement

No accounting / reporting requirements.**
Taxation

No taxes of any sort.
While the company may not be liable to pay taxes, please consult with a tax/legal advisor in your country of residence, to determine your own tax liability.
Legislation

International companies Act of Vanuatu
Time to form

3 to 4 days*

Stability

Vanuatu is a small island uniquely positioned, Vanuatu is determined to preserve the economic growth and stability which makes it an excellent choice for business for clients. Our clients can hence benefit from the tax-friendly regulatory framework where there is no direct taxation in the country.
Communication

Efficient communication means.
Paid up capital requirement

Standard authorised capital: USD 10,000.00
Minimum paid up: USD 1
Renewal Date

Anniversary date of the company / Each Year
Basis of legal System

Under Common Law.
Minimum directors/shareholders

Minimum of 1 director/shareholder
Documents Required
for the Registration of a Vanuatu company
Notarised/certified copy

Certification of a passport can be made by a notary, an attorney-at-law, a bank, a public officer, or in accordance with SFM indications. Kindly consult your dedicated account manager at SFM to obtain precise information.
of valid documents for every director / shareholder / beneficial owner***, including: A certified copy of the passport, A certified copy of a second ID document - birth certificate / driver license usually, A certified and recent extract of criminal record (less than 3 months) – translated and certified in English if necessary, A certified and recent proof of address – translated and certified in English if necessary
Vanuatu Company, ideal for:

Vanuatu offshore company formation
* Subject to the constraints of the due diligence procedure.
** If the company applies for a financial license, accounting requirements will be applicable
*** Documents must be provided for every person related to the company.
Disclaimer: Nothing on this webpage shall be construed as a contractual commitment or as a warranty. Services conditions are governed by the applicable terms and conditions.
Our Client Reviews
Our Testimonials Are Verified By Feefo, A Third Party Company
96%
Customer satisfaction rate, testimonials verified by Feefo.com
09-Aug-2018
They always kept me noted for any development. They assisted me fully with any additional requirements I had or any questions that arouse during the whole process.

08-Aug-2018
I needed very quick response while my contact officer was on vacation and Ms. Alejandra Esmoris stepped in immediately and helped me. I am very, very satisfied with service that I had and Ms. Alejandra's quick and professional response.

02-Aug-2018
Ce service a été excellent à plusieurs égards.
Pour moi, la confiance est un élément fondamental et cela est le fruit d'un pari initial puis de signaux venant confirmer, ou pas, la pertinence d'un choix.
À chaque moment clé, Myriam a su envoyer ces signaux.
Au delà de la confiance, un rapport humain dans un contexte business est très important à mes yeux. Lors de nos échanges, j'ai à chaque fois pu voir à la fois la grande professionnelle au service du client mais aussi un être humain qui avait plusieurs dimensions de tête et de cœur. C'est important de ne pas être en face d'un robot !
De façon à être constructif, je ferai une ou deux remarques pour améliorer le service: lors de mon entretien téléphonique avec la banque j'aurai aimé recevoir avant un petit briefing pour le préparer au contenu de l'entretien et maximiser les chances de le réussir. Ensuite, j'aurais aimé être informé à l´avance qu'il y avait deux cartes de débit, une que la banque propose et une que SFM propose. Ceci m'aurai permi d'opter des le début pour la meilleure option.
Faire ce parcourt est une succession de prises d'informations et de prises de décisions. Ce qui a retardé le processus au début, c'est le temps et les efforts nécessaires à vérifier que SFM était une vraie société et non pas une arnaque. Cela a prit deux mois ! Mais une fois ceci accomplit, le reste de la procédure à toujours été facile et agréable, en particulier grâce au professionnalisme et à l'humamanite de Myriam, dont je loue et recommande l'excellence.
Bonne continuation !

24-Jul-2018
Excelente atendimento, equipe profissional e competente, deu todo o suporte e segurança para abertura da empresa de forma profissional. Parabéns a todos os envolvidos.

23-Jul-2018
Compétent
Rapide
Madame Farahoui excellente relationship

17-Jul-2018
Rapidité et efficacité du service.
Oui, Si besoin je ferai à nouveau appel aux services de SFM