Steps to company formation - Switzerland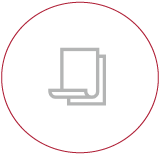 Complete our application form - Switzerland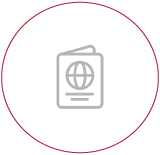 Upload your documents
Your account manager will ask you for official documents which are required for your company formation.
Register your company successfully
Once your documents have been processed your company will be successfully registered.
Process any additional services
Your account manager will guide you through the steps of completing your request of additional services such as bank accounts.
Manage Your company via our client portal
Our client portal will give you immediate access to all your documents as well as display your company structure.
Swiss Company
Good to Know
Switzerland is a founding member of the European Free Trade Association, but notably it is not part of the European Union, nor the European Economic Area. However, the country does participate in the Schengen Area and the EU's single market through a number of bilateral treaties.
Main Characteristics
Company type

S.A. or S.A.R.L.
Governing corporate legislation
The Canton's Register acts as a monitoring body.

Information published relating to company officers
The names of the directors appear in the public register (available on the Internet). For an S.A.R.L. the names of associates are also published.
Accounting requirement

Annual accounts required. Audit is not mandatory.
Taxation

The current corporate tax rate in Geneva (Switzerland) is of 13.99% on profits following the enactment of Federal Act on Tax Reform and AHV Financing in 2019.
Legislation

Under Civil Law.

Time to form

Approximately 10 days (upon validation of your identification documents).

Stability

Extremely stable jurisdiction, enjoying an excellent reputation.
Communication

Highly developed means of communication.
Time zone

Convenient World Time Zone: GMT+1
Paid up capital requirement

To register a company in Switzerland, the following amount should be deposited on the company's account: CHF 50,000 for an S.A. and CHF 20,000 for an S.A.R.L.
Renewal Date

Anniversary date of the company / Each Year
Minimum directors/shareholders

Minimum of 1 director/shareholder
A director resident in Switzerland is mandatory. The price of the nominee director in Switzerland is 3,600 Euros
Bearer shares

Bearer shares are not permitted.
Documents Required
for the Creation of the Company
2 notarized & apostilled copies

Certification of a passport can be made by a notary, an attorney-at-law, a bank, a public officer, or in accordance with SFM indications. Kindly consult your dedicated account manager at SFM to obtain precise information.
of your passport, 2 notarized & apostilled copies of proof of domicile dated within last month, a copy of last tax return declaration, a curriculum vitae, as well as last 3 months' bank statement. All in original.**
Swiss Company, ideal for:
* Subject to the constraints of the due diligence procedure.
** Documents must be provided for every person related to the company.
Disclaimer: Nothing on this webpage shall be construed as a contractual commitment or as a warranty. Services conditions are governed by the applicable terms and conditions.
Our Client Reviews
Our Testimonials Are Verified By Feefo, A Third Party Company
96%
Customer satisfaction rate, testimonials verified by Feefo.com
08-May-2019
Ao requerer os serviços de uma empresa conhecida pela Internet, é lógico que no início fiquei receoso, mas a celeridade e excelência no atendimento me deixaram mais confiante. O material apresentado no website, e posteriormente recebido, foram todo de excelente qualidade. O atendimento personalizado recebido através da Sra. Mafalda Silva é de um nível de excelência muito alto, e cria um vínculo personalizado muito forte e confiável. Sem dúvida recomendaria a SFM para meus amigos e conhecidos. Até pensei em me tornar um agente para a região sul do Brasil da SFM, se isso for possível.

07-May-2019
Staff is extremely professional, nice, and cooperative. They follow up all transactions until closing. All instructions were clear from the very first beginning. Most importantly, no surprises along the way. I surely and strongly recommend SFM to anyone looking to incorporate an offshore company. I will certainly contact them for our second company to incorporate.

02-May-2019
Good day to you all at SFM...my friends I can only say it properly in words.
Take a look at the video... https://www.dropbox.com/s/r1xxlgd64hgwyo7/SFM%20Superfan.mp4?dl=0
Thank you
in liberty
Christopher

24-Apr-2019
Competence and practical approach to clients' needs

17-Apr-2019
Classifico o serviço SFM Offshore com 5 estrelas, pelo excelente atendimento, simpatia e sempre disponível para ajudar a resolver questões...
Estou muito contente com a minha gestora Mafalda Silva, pela sua disponibilidade e por conseguir responder a altura as minhas questões
com os melhores cumprimentos
Hugo Antunes

10-Apr-2019
Excelente atencióm, rápida respuesta, claridad. Si, lo recomendaría.