Steps to company formation - Latvia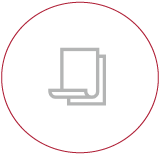 Complete our application form - Latvia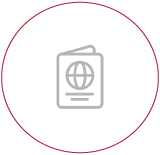 Upload your documents
Your account manager will ask you for official documents which are required for your company formation.
Register your company successfully
Once your documents have been processed your company will be successfully registered.
Process any additional services
Your account manager will guide you through the steps of completing your request of additional services such as bank accounts.
Manage Your company via our client portal
Our client portal will give you immediate access to all your documents as well as display your company structure.
Latvia Company
Good to Know
The most common form of a business presence in Latvia is a limited liability company [SIA]. There is no dividend taxes for residents of EU, and for non residents, dividends taxes are of 15% only.
Main Characteristics
Governing corporate legislation
Limited Liability Company
Corporate legislation
The Registrar of Enterprises is the governing authority and companies are regulated under the Commercial Law, Commercial Law of Latvia.
Information published relating to company officers
Upon registration, all company officers name will appear in the business registry, available for public inspection.
Accounting requirement

Yes
Taxation

Very Low taxation in Europe (15%). VAT Rate is 21%. Auditing is not mandatory
Legislation

Modern offshore legislation.
Time to form

Latvia has an efficient Registry : 3 days formation time.
Stability

Stable jurisdiction with very good reputation.
Communication

Efficient communication means.
Time zone

Convenient world time zone: GMT+1
Paid up capital requirement

No paid up capital requirement unless the shareholder is a corporate entity. The standard share capital is EUR 1,000 but can be amended to fit your requirements.
Renewal Date

Anniversary date of the company / Each Year
Basis of legal System

Under Common Law.
Minimum directors/shareholders

A minimum of 1 director/shareholder suffice for incorporation.
Bearer shares

Bearer shares are not permitted.
Documents Required
for the Creation of the Company
A certified copy

Certification of a passport can be made by a notary, an attorney-at-law, a bank, a public officer, or in accordance with SFM indications. Kindly consult your dedicated account manager at SFM to obtain precise information.
of your passport, a proof of domicile dated less than three months, a letter of reference from your bank (all in original) as well as a signed business plan and curriculum vitae.**
Latvia Company, ideal for:
Latvia Offshore Company formation
* Subject to the constraints of the due diligence procedure.
** Documents must be provided for every person related to the company.
Disclaimer: Nothing on this webpage shall be construed as a contractual commitment or as a warranty. Services conditions are governed by the applicable terms and conditions.
Our Client Reviews
Our Testimonials Are Verified By Feefo, A Third Party Company
96%
Customer satisfaction rate, testimonials verified by Feefo.com
31-Mar-2015
Excellent service and impressive availibity of all SFM staff . Our company was incorporated in just few days. SFM is a real leader in its field of expertise !
To be strongly recommended.
Antonio.

25-Mar-2015
Very professional and delivered as promised. I would definitely recommend them to a friend.

25-Mar-2015
Great company to work with. They helped me through every step of the creation of my company. The personal support was great. Whatever i needed help with, they was there, fast and great support.

19-Mar-2015
The team at SFM is first-class. Their expertise and professionalism was very impressive. I will use them again.

05-Mar-2015
Diese Leute wissen was si machen ! Ich kann nur sagen, wir waren sehr positiv überrascht

27-Feb-2015
SMF is a company that knows what they do! Opening a bank account and forming a company through SMF is super simple and everything can be done via email.
Anyone who is considering forming a company and/or opening a bank account will find the services of SMF top of the line. I'm so glad I found a company like SMF.