Steps to company formation - Ras al-Khaimah (UAE)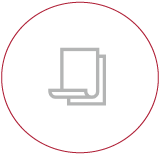 Complete our application form - Ras al-Khaimah (UAE)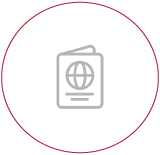 Upload your documents
Your account manager will ask you for official documents which are required for your company formation.
Register your company successfully
Once your documents have been processed your company will be successfully registered.
Process any additional services
Your account manager will guide you through the steps of completing your request of additional services such as bank accounts.
Manage Your company via our client portal
Our client portal will give you immediate access to all your documents as well as display your company structure.
Ras Al Khaimah (RAK) Company
Good to Know
RAK is the most popular and cost-effective jurisdiction in the United Arab Emirates.
Companies in Ras Al Khaimah enjoys 0% Taxation, no auditing and no paid up capital requirement.
SFM is an official registered agent in Ras Al Khaimah, approved by local authorities. Our clients therefore have the guarantee to be served at the best price, and in the best conditions.
Main Characteristics of Ras Al Khaimah
Company type

International Business Company (IBC)
Governing corporate legislation
RAK International Corporate Centre (RAKICC) is a Corporate Registry operating in Ras Al Khaimah, United Arab Emirates.
Information published relating to company officers
There is no public register of company officers. However, the particulars of the company structure are registered and must be maintained up-to-date with RAK ICC.

Confidentiality
The UAE implemented many legislations to protect the data and the privacy of the persons and the companies. More information may be found
here
.
Accounting requirement

No accounting filing requirements.
However, the company must maintain its underlying documentation, including accounting records, for a minimum of 5 years, as prescribed by Regulation 101 – 107 of the RAK ICC Business Companies Regulations 2018 and Federal requirements.
Corporate taxation

A Ras Al-Khaimah IBC is exempt from any form of taxation and withholding taxes in the United Arab Emirates.
While the company may not be liable to pay taxes, please consult with a tax/legal advisor in your country of residence, to determine your own tax liability.
Legislation

Modern offshore legislation.
Ownership

100% foreign ownership is allowed, no requirement to have a local partner.
Communication

Efficient communication means.
Time zone

Convenient world time zone: GMT+4
Paid up capital requirement

No paid up capital requirement. The standard share capital is AED 10,000 but can be amended to fit your requirements.
Renewal Date

Anniversary date of the company / Each Year
Basis of legal system

UAE law.
Minimum directors/shareholders

Minimum of 1 director/shareholder.
Bearer shares

Bearer shares are not permitted.
Documents Required
for the Creation of the Company
A certified copy

Certification of a passport can be made by a notary, an attorney-at-law, a bank, a public officer, or in accordance with SFM indications. Kindly consult your dedicated account manager at SFM to obtain precise information.
of your passport, a certified copy of proof of domicile dated less than three months, a curriculum vitae, as well as last 3 months' bank statement. All in original.**
RAK Company, ideal for:
* Subject to the constraints of the due diligence procedure.
** Documents must be provided for every person related to the company.
Disclaimer: Nothing on this webpage shall be construed as a contractual commitment or as a warranty. Services conditions are governed by the applicable terms and conditions.
Our Client Reviews
Our Testimonials Are Verified By Feefo, A Third Party Company
96%
Customer satisfaction rate, testimonials verified by Feefo.com
24-Feb-2021
Best service ever. Mary and her team are excellent.

24-Feb-2021
Straight forward process, Great support from the account manager, and fast execution.

24-Feb-2021
Myriam at SFM helped me find the most suitable option for me at creating an offshore company. I have received all the original documents and still they are providing a great after sales service.
From my experience, SFM service is recommend.

04-Jan-2021
L'ouverture a été très facile et mon interlocuteur très disponible. J'ai recommandé vos services à mon associé qui va ouvrir une société dans les prochains jours avec vous. Seul bémol le temps entre le paiement et la finalisation de la société est plus de 4/6 semaines que de 2/3 jours comme annoncé, mais ce n'est pas grave car le temps annoncé est ridicule donc il n'est pas étonnant que ce ne soit pas respecté.

30-Dec-2020
Bom mas demorado

04-Nov-2020
100% professional feedback, full transparency, good fees.