Steps to company formation - Panama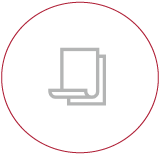 Complete our application form - Panama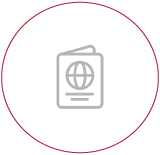 Upload your documents
Your account manager will ask you for official documents which are required for your company formation.
Register your company successfully
Once your documents have been processed your company will be successfully registered.
Process any additional services
Your account manager will guide you through the steps of completing your request of additional services such as bank accounts.
Manage Your company via our client portal
Our client portal will give you immediate access to all your documents as well as display your company structure.
Panama Company
Good to Know
Panama has the second largest economy in Central America and is also the fastest growing economy and largest per capita consumer in Central America. Since 2010, Panama remains the second most competitive economy in Latin America, according to the World Economic Forum's Global Competitiveness Index.
Main Characteristics
Company type

Sociedades Anonima (S.A.)
Governing corporate legislation
The Panama Supreme Court of Justice is the governing authority and companies are regulated under the Law 32 of 1927.
Information published relating to company officers
Upon registration, the company directors' name will appear in the register, available for public inspection.
Accounting requirement

No, unless business operations are conducted in Panama
Taxation

No taxes of any sort.
While the company may not be liable to pay taxes, please consult with a tax/legal advisor in your country of residence, to determine your own tax liability.
Legislation

Modern offshore legislation.
Time to form

Panama has an efficient registry: company formed in 3-4 days (upon validation of your identification documents).

Stability

Stable jurisdiction with a good reputation.
Communication

Efficient communication means.
Time zone

Convenient world time zone: GMT-5
Paid up capital requirement

No paid up capital requirement. The standard share capital is USD 10,000 but can be amended to fit your requirements.
Renewal Date

Anniversary date of the company / Each Year
Basis of legal system

Under Civil Law.
Minimum directors/shareholders

Minimum of 3 directors and 1 shareholder
Bearer shares

Bearer shares are permitted, however, SFM does not assist in registering companies with bearer shares.
Documents Required
for the Creation of the Company
A certified copy

Certification of a passport can be made by a notary, an attorney-at-law, a bank, a public officer, or in accordance with SFM indications. Kindly consult your dedicated account manager at SFM to obtain precise information.
of your passport, a certified copy of proof of domicile dated less than three months, a curriculum vitae, as well as last 3 months' bank statement. All in original.**
Panama Company, ideal for:
* Subject to the constraints of the due diligence procedure.
** Documents must be provided for every person related to the company.
Disclaimer: Nothing on this webpage shall be construed as a contractual commitment or as a warranty. Services conditions are governed by the applicable terms and conditions.
Our Client Reviews
Our Testimonials Are Verified By Feefo, A Third Party Company
96%
Customer satisfaction rate, testimonials verified by Feefo.com
27-Feb-2015
SMF is a company that knows what they do! Opening a bank account and forming a company through SMF is super simple and everything can be done via email.
Anyone who is considering forming a company and/or opening a bank account will find the services of SMF top of the line. I'm so glad I found a company like SMF.

25-Feb-2015
fantastic, good accurate and fast, italian service excellent :-) Thks

24-Feb-2015
This is the second time I have used SFM and despite the first time did not end to be a positive experience I immediately perceived the potentiality of the organization. And in fact this time they really made all the possible effort to make it happen and I had to admit with satisfaction the staff really behaved professionally and sharply. Their worldwide presence facilitates greatly the job compared to other organizations which require to use sub-suppliers jeopardizing and putting at risk the process.
For sure I would recommend SFM and I will recommend SFM to all the people in need of this kind of services. I cannot talk for the whole staff in SFM but for sure the officers and personnel managed my dossier really matched my expectations. Good Job!

23-Feb-2015
obrigado SFM . muito bom serviço

17-Feb-2015
Rapidité, efficacité et compétence... ce sont trois mots qui pourraient résumer la qualité du service fourni par SFM. Fini les démarches administratives longues et fastidieuses. Merci pour tout.

10-Feb-2015
the agent Zehra fattah who took care of me was absolutely wonderfull , she gave me all the support to open the company.
I have nothing bad to say about her service .
Thank you Zehra