Steps to company formation - Nevis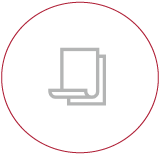 Complete our application form - Nevis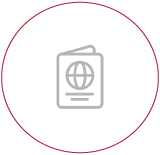 Upload your documents
Your account manager will ask you for official documents which are required for your company formation.
Register your company successfully
Once your documents have been processed your company will be successfully registered.
Process any additional services
Your account manager will guide you through the steps of completing your request of additional services such as bank accounts.
Manage Your company via our client portal
Our client portal will give you immediate access to all your documents as well as display your company structure.
Nevis Company Formation
Good to Know
Saint Kitts and Nevis offers citizenship opportunities via a citizenship by investment programme, as well as residency through a citizenship by residency programme. When one takes up a Saint Kitts and Nevis passport no dual-citizenship restrictions apply nor are there any tax requirements for individuals who establish their residence in the country.
Main Characteristics of a Nevis company
Company type

Offshore Exempt Company (Nevis Business Corporation Ordinance or NBCO)
Governing corporate legislation
Financial Services Regulatory Commission (FSRC) is the governing authority and offshore exempt companies are regulated under the Business Corporation Ordinance of 1984.
Information published relating to company officers
There is no public register of company officers.
Accounting requirement

No filing of accounts or reporting requirements.
N.B. As per Section 103 of the NBCO 2017, a company should keep proper books and records correctly explaining all transactions, enabling to establish the financial position of the company and allow financial statements to be prepared
Taxation

No taxes of any sort.
While the company may not be liable to pay taxes, please consult with a tax/legal advisor in your country of residence, to determine your own tax liability.
Legislation

Modern offshore legislation.
Stability

Stable jurisdiction with an excellent reputation.
Communication

Efficient communication means.
Paid up capital requirement

No paid up capital requirement. The standard share capital is USD 100,000 but can be amended to fit your requirements.
Renewal Date

Anniversary date of the company / Each Year
Basis of legal System

Common Law.
Minimum directors/shareholders

Minimum of 1 director/shareholder
Bearer shares

Bearer shares are permitted.
Documents Required
for the Formation of your Nevis company
A certified copy

Certification of a passport can be made by a notary, an attorney-at-law, a bank, a public officer, or in accordance with SFM indications. Kindly consult your dedicated account manager at SFM to obtain precise information.
of your passport (specific wording required), as well as certified true copy of the proof of residency not older than 3 months, a signed curriculum vitae, 2 Reference letters: (Bank reference letter + a professional letter), signed Criminal Affidavit. All in original.**
Nevis Company, ideal for:
Nevis Offshore Company Formation
* Subject to the constraints of the due diligence procedure.
** Documents must be provided for every person related to the company.
Disclaimer: Nothing on this webpage shall be construed as a contractual commitment or as a warranty. Services conditions are governed by the applicable terms and conditions.
Our Client Reviews
Our Testimonials Are Verified By Feefo, A Third Party Company
96%
Customer satisfaction rate, testimonials verified by Feefo.com
04-Mar-2021
Profesionalidad y dedicación. Excelente comunicación

03-Mar-2021
Excellent service though the long duration of the process.
Nelvina was showing great patience . Thank you Nelvina THANK YOU

01-Mar-2021
SFM have been super helpful and professional, I will keep using them long term. Many thanks.

01-Mar-2021
Myriam provided a 5 star customer service, timely responses, full information and excellent help. Among all companies I have used to incorporate SFM is the best by a mile.

25-Feb-2021
Snelle en professionele reacties. Behulpzaam als het nodig is. Goede service.

25-Feb-2021
The overall feedback is a very good one. I was pleased with how smooth the incorporation process went and the way I have been assisted.
Specifically, I believe that my Client Relationship Manager has understood my requirements, my background and what is the purpose of the company. Also, communication - a highly important point - was very good with my Client Relationship manager as I was offered additional details when I had doubts, I was explained clearly what documents are required from me and I was always informed in what stage the incorporation process is in. Also the replies from the Client Relationship manager were always on time and very professional.