Steps to company formation - Marshall Islands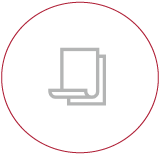 Complete our application form - Marshall Islands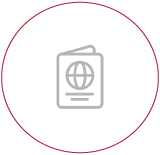 Upload your documents
Your account manager will ask you for official documents which are required for your company formation.
Register your company successfully
Once your documents have been processed your company will be successfully registered.
Process any additional services
Your account manager will guide you through the steps of completing your request of additional services such as bank accounts.
Manage Your company via our client portal
Our client portal will give you immediate access to all your documents as well as display your company structure.
Marshall Islands Company
Good to Know
The Marshall Islands enjoy 0% Taxation, no auditing and no paid up capital requirement.
An MRI IBC permits 100% foreign ownership and limited liability, can be formed by one unique shareholder who may also become its sole director, has a fast registration process, no account filing or audit requirements; in addition the names of directors, shareholders and officers are not subject to any public records. Nominee directors and shareholders can be appointed.
Main Characteristics
Company type

International Business Company (IBC)
Governing corporate legislation
Governed by the Marshall Islands Business Corporations Act (BCA) which is similar to corporation laws in the United Kingdom and the United States.
Information published relating to company officers
No
Confidentiality
Non-Resident Companies are not subject to file audited accounts, annual returns, or submit any financial records, details of its owners or shareholders.
Accounting requirement

No, as per Section 80 of the RMI Associations Law
Taxation

No taxes on offshore profits
Legislation

Modern Offshore Legislation
Time to form

1 to 2 days*

Stability

The Marshal Islands has a solid asset protection regulation.
Communication

Efficient communication means.
Paid up capital requirement

Standard authorised capital: USD 50,000.00 or 500 shares without per value
Minimum paid up: USD 1
Renewal Date

Anniversary date of the company / Each Year
Basis of legal System

Common Law.
Minimum directors/shareholders

Minimum of 1 director/shareholder
Documents Required
for the Creation of the Company
Notarized/certified copy

Certification of a passport can be made by a notary, an attorney-at-law, a bank, a public officer, or in accordance with SFM indications. Kindly consult your dedicated account manager at SFM to obtain precise information.
of passport and recent utility bill issued less than 3 months ago ** and a brief business plan will be required
Marshall Islands Company, ideal for:

Marshall Islands Offshore Company Formation
* Subject to the constraints of the due diligence procedure.
** Documents must be provided for every person related to the company.
Disclaimer: Nothing on this webpage shall be construed as a contractual commitment or as a warranty. Services conditions are governed by the applicable terms and conditions.
Our Client Reviews
Our Testimonials Are Verified By Feefo, A Third Party Company
96%
Customer satisfaction rate, testimonials verified by Feefo.com
10-Nov-2014
Je n'ai pas eu les informations nécessaires avant de ma lancer dans cette aventure.
J'ai mis plusieurs mois (plus de 2 mois) avant de voir ma société être créee et à ce jour je n'ai toujours pas de documents officiels hors des échanges de mails.
Les services ne sont pas complets

06-Nov-2014
Great services the people of SFM give to businessman all around the world that has special and unique necessities when it comes to legal and tax advising.

05-Nov-2014
Good, but little slow with the operations

28-Oct-2014
SFM has been efficient, supportive, and professional. Very patient and re-assuring!

22-Oct-2014
Stayed committed to helping throughout the process. Response time to emails was typically within a day (that's good). I started during holiday season which slowed the process by a couple of weeks. During regular season, time to complete would be as advertised on the web site. Thanks :)

21-Oct-2014
Uncomfortable delay in setting up the company but the communication was very professional. That helped in being "patient". Will recommend.