Steps to company formation - Delaware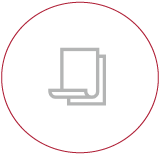 Complete our application form - Delaware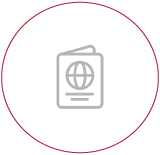 Upload your documents
Your account manager will ask you for official documents which are required for your company formation.
Register your company successfully
Once your documents have been processed your company will be successfully registered.
Process any additional services
Your account manager will guide you through the steps of completing your request of additional services such as bank accounts.
Manage Your company via our client portal
Our client portal will give you immediate access to all your documents as well as display your company structure.
Delaware Company
Good to Know
Delaware enjoys enjoys 0% Taxation, no auditing and no paid up capital requirement.
Delaware General Corporation Law, which forms the basis of the Delaware Courts' opinions, is widely regarded as giving great flexibility to corporations to manage their affairs. For these reasons, Delaware is considered to have the most business-friendly legal system in the United States, thus a great number of companies are incorporated in Delaware, including 60% of the companies listed on the New York Stock Exchange.
Delaware offshore companies are not allowed to operate in the USA. If you would like to use your Delaware Company in the USA, please refer to the following
link
Main Characteristics
Company type

Limited Liability Company (LLC).
All corporations incorporated under this particular legislation must use LLC at the end of their name.
Governing corporate legislation
The Delaware Secretary of State is the governing authority and companies are regulated under the Delaware Corporation and business law.
Information published relating to company officers
There is no public register of company officers.
Confidentiality
The State of Delaware offers a high level of anonymity and privacy.
Accounting requirement

No accounting/reporting requirements.
Taxation

No tax of any kind provided that there are no transactions in the United States.
Legislation

Modern offshore legislation.
Time to form

Delaware has an efficient Registry: 2 days formation time.

Stability

Stable jurisdiction with an excellent reputation (USA).
Communication

Efficient communication means.
Time zone

Convenient world time zone: GMT-4
Secretary required

Optional
Paid up capital requirement

No paid up capital requirement.
Renewal Date

June 1st / each year
Basis of legal System

Under Common Law.
Minimum directors/shareholders

Minimum of 1 director and 1 shareholder
Bearer shares

Bearer shares not permitted
Documents Required
for the Creation of the Company
A certified copy

Certification of a passport can be made by a notary, an attorney-at-law, a bank, a public officer, or in accordance with SFM indications. Kindly consult your dedicated account manager at SFM to obtain precise information.
of your passport (or identity card), as well as proof of domicile dated less than three months**
Delaware Company, ideal for:
Delware Company video presentation
* Subject to the constraints of the due diligence procedure.
** Documents must be provided for every person related to the company.
Disclaimer: Nothing on this webpage shall be construed as a contractual commitment or as a warranty. Services conditions are governed by the applicable terms and conditions.
Our Client Reviews
Our Testimonials Are Verified By Feefo, A Third Party Company
96%
Customer satisfaction rate, testimonials verified by Feefo.com
21-Feb-2014
I am very pleased with the service which SFM has provided me. The process was efficient, straight forward, and quick. I have used various corporate service providers in the past and after using SFM, it has taken the number one spot. Everybody who were involved in setting up the company have been very helpful and accommodating. I will definitely be using SFM for any future business.

21-Feb-2014
Site clair et précis
Tarif transparent
Service et écoute excellent
rapidité d'exécution
Sérieux
courtoisie

20-Feb-2014
I am very happy with the way SFM operates. I came to them in order to have a new company incorporated. They have advised me about the best options available and were able to set up the company within a couple of days. I also paid for a bank account with that company and they were very helpful in that regard as well. They set up the meetings with the bank and I was able to go there in person and sort everything out much faster than normal. All in all, I would recommend SFM if you want to have a new company incorporated.

20-Feb-2014
SFM offered us very stable ,reliable and professional service that we highly recommend to anyone interested to open a company online. We were aware that establishing your business online without face to face communication has many disadvantages,but cooperating with SFM for that matter made us completely relaxed and secure that everything is being handled in most professional and reliable manner.
Moreover, the guidance of the staff,their constant support and kindness made the process very easy,so that they swiftly managed to establish our business that we still run today successfully.
We still use SFM services for all that we need as we progress in our business and we would not change SFM for anything!!!
Our sincere gratitude to SFM for being our best online business service !

19-Feb-2014
SFM is very professional and quickly, I used them for 3 times and for sure I will use again in the future. The office people are always available also during no working time

19-Feb-2014
Just collected all the incorporation documents form now.
Am pleased with the professional, efficient, reliable service of SFM; my contact at SFM,"christophe Morocco's" I really appreciate your patience & constant support to get everything done.
Thank you Christophe, thank you SFM.
Fekadu Alemu
SadofAleph Inc.