5 simple steps are needed to incorporate your company in Delaware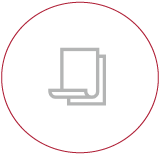 Complete our application form - Delaware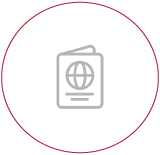 Upload your documents
Your account manager will ask you for official documents which are required for your company formation.
Incorporate your company successfully
Once your documents have been processed your company will be successfully incorporated subject to local authority approval.
Process any additional services
Your account manager will guide you through the steps of completing your request of additional services such as bank accounts.
Manage Your company via our client portal
Our client portal will give you immediate access to all your documents as well as display your company structure.
Delaware Offshore Company Formation
Good to Know
Delaware General Corporation Law, which forms the basis of the Delaware Courts' opinions, is widely regarded as giving great flexibility to corporations to manage their affairs. For these reasons, Delaware is considered to have the most business-friendly legal system in the United States, thus a great number of companies are incorporated in Delaware, including 60% of the companies listed on the New York Stock Exchange.
Delaware offshore companies are not allowed to operate in the USA. If you would like to use your Delaware Company in the USA, please refer to the following
link
Main Characteristics of a Delaware Offshore Company
Company type

Limited Liability Company (LLC).
All corporations incorporated under this particular legislation must use LLC at the end of their name.
Governing corporate legislation
The Delaware Secretary of State is the governing authority and companies are regulated under the Delaware Corporation and business law.
Information published relating to company officers
There is no public register of company officers.
Accounting requirement

No accounting/reporting requirements, provided that there are no transactions in the United States or with US persons.
Taxation

No tax of any kind provided that there are no transactions in the United States and that its owners are not US Persons.
While the company may not be liable to pay taxes, please consult with a tax/legal advisor in your country of residence, to determine your own tax liability.
Legislation

Modern offshore legislation.
Time to form

Delaware has an efficient Registry: 2 days formation time (upon validation of your identification documents).

Stability

Stable jurisdiction with an excellent reputation (USA).
Communication

Efficient communication means.
Time zone

Convenient world time zone: GMT-4
Secretary required

Optional
Paid up capital requirement

No paid up capital requirement.
Renewal Date

June 1st / each year
Basis of legal System

Under Common Law.
Minimum directors/shareholders

Minimum of 1 director and 1 shareholder
Bearer shares

Bearer shares not permitted
Documents Required
for the Creation of a Delaware Company
A certified copy

Certification of a passport can be made by a notary, an attorney-at-law, a bank, a public officer, or in accordance with SFM indications. Kindly consult your dedicated account manager at SFM to obtain precise information.
of your passport, a certified copy of proof of domicile dated less than three months, a curriculum vitae, as well as last 3 months' bank statement. All in original.**
Delaware Offshore Company, ideal for:
* Subject to the constraints of the due diligence procedure.
** Documents must be provided for every person related to the company.
Disclaimer: Nothing on this webpage shall be construed as a contractual commitment or as a warranty. Services conditions are governed by the applicable terms and conditions.
Our Client Reviews
Our Testimonials Are Verified By Feefo, A Third Party Company
96%
Customer satisfaction rate, testimonials verified by Feefo.com
20-Aug-2014
The service was professional, however it took a bit too long to get quick answers to important questions. A push from my side was always necessary in order to get feedback. But all in all I was satisfied and I will recommend SFM. Michael Rennschmied

19-Aug-2014
Service très professionnel que je recommende à toute personne souhaitant opter pour une solution offshore.

14-Aug-2014
Estos negocios requieren de mucha seriedad y uno cuando lo comienza lo hace timidamente y con temores pero SFM reune todos los atributos para llevar adelante una operacion como esta.

13-Aug-2014
We appreciated working with SFM. They were very professional and provided the service as expected. We would do business with them again in the future.

13-Aug-2014
The services were extremely slow and unlike what the comapny advertises and promises on the web.

12-Aug-2014
Very professional. Always available for any question. Good service.

Delaware is a state with a tax friendly business climate, making it a popular choice for incorporation. Companies incorporated in Delaware are allowed to trade inside and outside of the United States, with over 60% of the New York Stock Exchange's companies being registered in the state. SFM provide international company formation and can help you register a company online in Delaware, in as little as 2 working days.
Delaware offers unique tax incentives compared to other states in the USA, earning it its reputation as a leading company formation jurisdiction. Residency is not required when registering a company in the state and non-residential shareholders do not pay tax on their shares in the state, provided that there are no transactions in the United States and that its owners are not US Persons. Additionally, the state's strong privacy laws add an extra layer of protection for companies and their shareholders.
Delaware requires a local agent (which SFM can provide) to conduct all filings and handle most documentation.