5 simple steps are needed to incorporate your company in Cyprus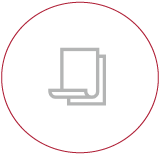 Complete our application form - Cyprus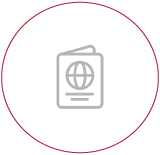 Upload your documents
Your account manager will ask you for official documents which are required for your company formation.
Incorporate your company successfully
Once your documents have been processed your company will be successfully incorporated subject to local authority approval.
Process any additional services
Your account manager will guide you through the steps of completing your request of additional services such as bank accounts.
Manage Your company via our client portal
Our client portal will give you immediate access to all your documents as well as display your company structure.
Cyprus Offshore Company Formation
Good to Know
Following the Cypriot economic crisis of 2012-2013, Cyprus' economy is steadily recovering. In 2014, the Cypriot economy continued to exceed expectations due to the resilience of key sectors of its economy, such as financial services, tourism, and business services. In the second quarter of 2015, the Cypriot economy recorded growth for a second consecutive quarter — a significant development that confirms that the economy is well on the road to recovery as well as its positive prospects. In September 2015, Standard & Poor's Ratings Services raised its rating on Cyprus by one notch saying the country's economic and budgetary performance has exceeded its expectations.
Main Characteristics of a Cyprus Offshore Company
Company type

Private Company limited by share.
Corporate legislation
The Cyprus Bar Association is the governing authority and companies are regulated under the Cyprus Companies Law, Cap. 113.
Information published relating to company officers
Upon registering your company in Cyprus, company officers name will appear in the business registry, however, nominee services are available.
Accounting requirement

Yes
Legislation

Modern offshore legislation
Time to form

Cyprus has an efficient Registry : 7 days formation time (upon validation of your identification documents).

Stability

Stable jurisdiction with very good reputation.
Communication

Efficient communication means.
Time zone

Convenient world time zone: GMT+2
Paid up capital requirement

No paid up capital requirement. The standard share capital is EUR 1,000 but can be amended to fit your requirements.
Renewal Date

Anniversary date of the company / Each Year
Basis of legal system

Under Common Law.
Minimum directors/shareholders

A minimum of 1 director/shareholder suffice for incorporation.

Bearer shares

Bearer shares are not permitted.
Documents Required
for the Creation of a Cyprus Company
A notarised copy

Certification of a passport can be made by a notary, an attorney-at-law, a bank, a public officer, or in accordance with SFM indications. Kindly consult your dedicated account manager at SFM to obtain precise information.
of your passport, a notarised copy of proof of domicile dated less than three months, an original personal bank reference letter mentioning good standing of the account since at least 2 years dated less than three months, a curriculum vitae, as well as last 3 months' bank statement. All in original.**
Cyprus Offshore Company, ideal for:
* Subject to the constraints of the due diligence procedure.
** Documents must be provided for every person related to the company.
Disclaimer: Nothing on this webpage shall be construed as a contractual commitment or as a warranty. Services conditions are governed by the applicable terms and conditions.
Our Client Reviews
Our Testimonials Are Verified By Feefo, A Third Party Company
96%
Customer satisfaction rate, testimonials verified by Feefo.com
17-Jun-2014
Operationally, SFM's services are exact and precise. Communication with their employee in Dubai was clear and swift, all requests were made in an organized and well fomulated way.

08-Jun-2014
I think they should explain that off shore companies ant very easy to handle when it come to register in a tax office in any country etc The rest its good, the yearly expensives are not cheap

03-Jun-2014
The SFM staff is friendly and professional, I got very good personal care. Although in the beginning I had some difficulties to be assigned to a Corporate Service Officer afterwards everything was quick and smooth. I will continue to use their services and I will recommend their service to anybody interested in offshore services.

01-Jun-2014
I've had a very good experience with SFM Offshore. I've been client of them for 3 years now. They always answer my requests in 24 hours. Mehmet, Turkey

01-Jun-2014
despite that the provide the service at the end of the day, however, there is significant delay and lack of prompt communication from SFM side.
also i have notices that there is a lack of coronation between SFM members, i have been been asked several times to submit documents already at their end, simply because i'm dealing with different persons.

21-May-2014
Very professional team, particularly the legal counsel we have been dealt with, very sound compliance acumen.

SFM makes it easy to register a company online in Cyprus, one of the most popular and established international jurisdictions in the world. With over 15 years of experience in corporate structuring and international company formation, SFM provides streamlined registration across multiple jurisdictions.
Cyprus is a popular destination for company formation due to its strategic location between Europe, Africa, and Asia, as well as its well-developed business infrastructure and skilled workforce.
Our team of experts will walk you through the process with just five simple steps, from choosing the appropriate jurisdiction for your company to submitting all necessary documents to the registrar. With SFM, you'll have your own dedicated account manager to oversee the entire process and answer any questions you may have.