Steps to company formation - Cyprus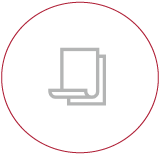 Complete our application form - Cyprus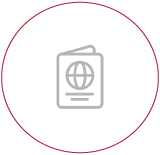 Upload your documents
Your account manager will ask you for official documents which are required for your company formation.
Register your company successfully
Once your documents have been processed your company will be successfully registered.
Process any additional services
Your account manager will guide you through the steps of completing your request of additional services such as bank accounts.
Manage Your company via our client portal
Our client portal will give you immediate access to all your documents as well as display your company structure.
Cyprus Company
Good to Know
Following the Cypriot economic crisis of 2012-2013, Cyprus' economy is steadily recovering. In 2014, the Cypriot economy continued to exceed expectations due to the resilience of key sectors of its economy, such as financial services, tourism, and business services. In the second quarter of 2015, the Cypriot economy recorded growth for a second consecutive quarter — a significant development that confirms that the economy is well on the road to recovery as well as its positive prospects. In September 2015, Standard & Poor's Ratings Services raised its rating on Cyprus by one notch saying the country's economic and budgetary performance has exceeded its expectations.
Main Characteristics
Company type

Private Company limited by share.
Corporate legislation
The Cyprus Bar Association is the governing authority and companies are regulated under the Cyprus Companies Law, Cap. 113.
Information published relating to company officers
Upon registering your company in Cyprus, company officers name will appear in the business registry, however, nominee services are available.
Accounting requirement

Yes
Legislation

Modern offshore legislation
Time to form

Cyprus has an efficient Registry : 7 days formation time.

Stability

Stable jurisdiction with very good reputation.
Communication

Efficient communication means.
Time zone

Convenient world time zone: GMT+2
Paid up capital requirement

No paid up capital requirement. The standard share capital is EUR 1,000 but can be amended to fit your requirements.
Renewal Date

Anniversary date of the company / Each Year
Basis of legal system

Under Common Law.
Minimum directors/shareholders

A minimum of 1 director/shareholder suffice for incorporation.

Bearer shares

Bearer shares are not permitted.
Documents Required
for the Creation of the Company
A notarised copy

Certification of a passport can be made by a notary, an attorney-at-law, a bank, a public officer, or in accordance with SFM indications. Kindly consult your dedicated account manager at SFM to obtain precise information.
of your passport (with Apostille), an original or notarised copy of a proof of domicile (issued within last 3 months), an original personal bank reference letter mentioning good standing of the account since at least 2 years and a curriculum vitae.**
Cyprus Company, ideal for:
Cyprus Company Formation
* Subject to the constraints of the due diligence procedure.
** Documents must be provided for every person related to the company.
Disclaimer: Nothing on this webpage shall be construed as a contractual commitment or as a warranty. Services conditions are governed by the applicable terms and conditions.
Our Client Reviews
Our Testimonials Are Verified By Feefo, A Third Party Company
96%
Customer satisfaction rate, testimonials verified by Feefo.com
12-Jan-2015
The services of SFM offshore where very satisfactory. I have used their service to set up acompany in the Seychelle and its bank account in Mauritius .SFM has always been very proactive and opened both my company and bank accounts in acceptable deadlines. I can only recommend to work with them because they have always been fair, polite and responsive and most importantly, delivered what I paid for.
Sassan Alizadeh, Stockholm.

12-Jan-2015
Excellent choice

12-Jan-2015
When I initially took on SFM, I though the process would take 2-3 days, this was quoted in their website for registration in BVI. I started the ball rolling on the 15th of April and it is only recently that I have been told the Registration is complete. A lot of this due to my working abroad and my wife also being a director, which has delayed document signings and submission.
There was a lot of documentation to sign and provide. When I thought it was all done I was presented with more paper work. I find it very hard to believe that to form a company in a few days is possible in the best of circumstance.
However my company is now formed and I have a bank account with a bank recommended by SFM. They leave quite a bit to be desired, but then that is internet banking.
I think your selection of 4 catagories is not good as I would not say they were 'Poor' but I would also not describe them as 'Good' either. A ranking of 1 -10 would be a farer way of evaluation simplistically, in that case I would give them a 6 out of 10

14-Dec-2014
The offshore registration transaction was pretty straight forward. What should have been a similarly simple follow up bank account setup became a convoluted process bogged down by compliance red tap. SFM persevered through months of paper work to get the job done. Really quite impressed.

03-Dec-2014
They are very professional and efficient I can recommend them to foreign professionals.

11-Nov-2014
Tout s'est bien déroulé avec SFM. Ma société et mon compte ont été ouverts dans les délais annoncées sur leur site et mon interlocuteur a toujours été dispo donc AAA. merci.