Steps to company formation - Cayman Island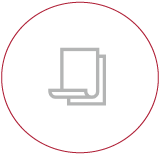 Complete our application form - Cayman Island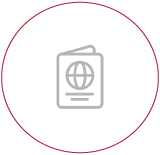 Upload your documents
Your account manager will ask you for official documents which are required for your company formation.
Register your company successfully
Once your documents have been processed your company will be successfully registered.
Process any additional services
Your account manager will guide you through the steps of completing your request of additional services such as bank accounts.
Manage Your company via our client portal
Our client portal will give you immediate access to all your documents as well as display your company structure.
Cayman Island Company
Good to Know
Cayman Island companies are not subject to any form of direct taxation in the Cayman Islands. The Exempt Company may additionally benefit from a tax exemption certificate granted for a period up to 20 years as a safeguard against the local system of company taxation.
Main Characteristics
Company type

Limited Company registered under the Exempted status.
Governing corporate legislation
The Cayman Islands Monetary Authority is the governing authority and companies are regulated under The Companies Law (2016 Revision).
Information published relating to company officers
There is no public register of company officers.
Accounting requirement

No auditing / reporting requirements.
However, under section 59 of the Companies Law, a company is required to keep books of account which give a true and correct view of its affairs, including, where applicable, material underlying documentation including contracts and invoices.
Taxation

No local taxation however, companies which are not "tax resident" outside of the Cayman Islands and which conduct a Relevant Activity must meet substance requirements under Cayman's Economic Substance Law or face important penalties.
Legislation

Modern offshore legislation.
Time to form

The Cayman island has a fast and efficient registry: it takes about 2 to 3 working days to register a company.
Stability

Stable jurisdiction with a very good reputation.
Communication

Efficient communication means.
Time zone

Convenient world time zone: GMT-5
Paid up capital requirement

No paid-up capital requirement. The standard share capital is USD 50,000 but can be amended to fit your requirements.
Renewal Date

Anniversary date of the company / Each Year
Basis of legal System

Under Common Law.
Minimum directors/shareholders

Minimum of 1 director/shareholder
Bearer shares

Bearer shares are not permitted.
Documents Required
for the Creation of the Company
A certified copy

Certification of a passport can be made by a notary, an attorney-at-law, a bank, a public officer, or in accordance with SFM indications. Kindly consult your dedicated account manager at SFM to obtain precise information.
of your passport (specific wording required), as well as a certified copy of a proof of domicile dated less than 3 months. All in original.**
Cayman Island Company, ideal for:
Cayman Islands Offshore Company Formation
* Subject to the constraints of the due diligence procedure.
** Documents must be provided for every person related to the company.
Disclaimer: Nothing on this webpage shall be construed as a contractual commitment or as a warranty. Services conditions are governed by the applicable terms and conditions.
Our Client Reviews
Our Testimonials Are Verified By Feefo, A Third Party Company
96%
Customer satisfaction rate, testimonials verified by Feefo.com
05-Jun-2018
Excellent service. Very professional, helpful and reactive. Their staff have Good communication skills

28-May-2018
Myriam took care of my request and she was very thoughtful and did everything with a carrying attitude. I read a few bad reviews and was quite hesitant but now I see that I've made a good choice. I really recommend SFM.

19-May-2018
Every thing is very excellent

10-May-2018
Schneller Start, danach eher schleppender Prozess mit nicht abschätzbarem Abschlussdatum.

10-May-2018
Firstly, I never leave reviews, so the fact I am doing so says a lot. The level of service I received was incredibly quick & professional. You don't come across many business that provide such a high standard of service these days. Anytime I needed anything I would get a very fast response and resolution to my issue. You get value for money along with first class service. I would highly recommend this company. Thank you once again for all your help and support!

04-May-2018
The whole process from start to finish was simple and efficient as a result of SFM Offshore's first class support.