5 simple steps are needed to register a company in Canada (Quebec)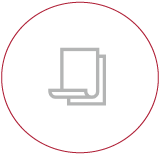 Complete our application form - Canada (Quebec)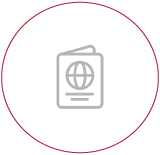 Upload your documents
Your account manager will ask you for official documents which are required for your company formation.
Incorporate your company successfully
Once your documents have been processed your company will be successfully incorporated subject to local authority approval
Process any additional services
Your account manager will guide you through the steps of completing your request of additional services such as bank accounts.
Manage Your company via our client portal
Our client portal will give you immediate access to all your documents as well as display your company structure.
Canada (Quebec) banking options
SFM offers a banking introduction service to various banks around the world. While your business is registered in Canada (Quebec), it is free to open bank accounts anywhere in the world. The banks offered on our website do not constitute an exhaustive list. The choice of banking institution is always determined by the client, and SFM will guide the client and streamline the whole process.
Canada (Quebec) Company Formation
Good to Know
A Quebec Corporation is a prestigious entity for starting your business and setting up regional headquarters in Canada. It will benefit from a substantial tax regime for new investments, tax holidays for foreign investors and entrepreneurs, and from an access to the North American market.
Business registration is swift in Quebec, as it is in most other Canadian provinces. The registration procedure will be determined by the business structure chosen. Here are the 4 business structures available in Canada :

Sole proprietorships
Partnerships
Corporation
Co-operative

Companies registered by SFM are generally registered as Corporation.

All registered enterprises are automatically included into the "Registraire des Enterprises" registry, marking their existence in the public knowledge.

SFM is fully licensed to register a business in Quebec. Aside from company registration, we also provide other ancillary services, such as bank account opening or professional directors. Further, we offer the below corporate services with regards to your company :

Maintaining the company's legal status in accordance with the legislation of the state.
Offering a registered address that you can use as your company's official address.
Amending your company's name.
Adding or removing company officers (directors, shareholders)
Organizing contract signatures on behalf of the company.
Transferring a business from another agency.
Helping with further company documents as needed (Certificate of Good Standing, Certificate of Incumbency, etc.).

SFM will offer such services at a fast pace and in total confidentiality.

Start today

and register your business in Canada with SFM .
Characteristics Of Canadian Company
Company type

Limited Company
Governing corporate legislation
Canadian companies are regulated under the federal business law in Canada which is the Canada Business Corporations Act (CBCA) or under any Provincial Corporations Act.
Information published relating to company officers
Upon registration of the company, the name of the Directors and Shareholders will appear on public record (available on the internet)
Accounting requirement

No accounting filing requirements as long as the company is considered a non resident company.
Taxation

Companies that are not resident will not be subject to the taxation of their revenue by Canada.
While the company may not be liable to pay taxes, please consult with a tax/legal advisor in your country of residence, to determine your own tax liability
Legislation

Modern Corporate law.
Standard currency

Canadian dollar
Time to form

2 working days (upon validation of your identification documents)*

Stability

Stable jurisdiction with very good reputation.
Communication

Efficient communication means.
Time zone

Convenient world time zone: GMT-4
Secretary required

Not applicable
Paid up capital requirement

Minimum share capital: 1 Canadian dollar.
Renewal Date

Anniversary date of the company / Each Year
Basis of legal System

Under Common Law.
Minimum directors/shareholders

Minimum of 1 director/shareholder
Bearer shares

Bearer shares are not permitted.
Documents Required
for the Creation of the Company
A certified copy

Certification of a passport can be made by a notary, an attorney-at-law, a bank, a public officer, or in accordance with SFM indications. Kindly consult your dedicated account manager at SFM to obtain precise information.
of your passport, a certified copy of proof of domicile dated less than three months, a curriculum vitae, as well as last 3 months' bank statement. All in original.**
Canada Company, ideal for:
* Subject to the constraints of the due diligence procedure.
** Documents must be provided for every person related to the company.
Disclaimer: Nothing on this webpage shall be construed as a contractual commitment or as a warranty. Services conditions are governed by the applicable terms and conditions.
Canada is a popular choice among those looking to register a company online, as it is a stable jurisdiction with a great reputation. As such, it offers many benefits. With SFM, offshore company formation is made simple, following 5 straight forward steps. In just 2 working days, you can register a corporation in Quebec and begin enjoying the ease of business which the jurisdiction provides.
One of the biggest benefits of registering a company in Quebec is the region's favourable tax policies, especially when compared to other Canadian provinces. The region has one of Canada's lowest corporate tax rates and offers generous tax credits to incorporated companies that invest in research & development.
Quebec is also known for its well-developed infrastructure. A slightly higher-than-average personal income tax is used to upgrade and invest in public infrastructure like schools, parks, hospitals, and roads. Quebec's generous social services and public investment programmes are also partially responsible for a more skilled workforce, which local companies can tap into with ease.