Steps to company formation - Belize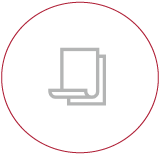 Complete our application form - Belize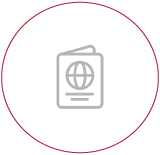 Upload your documents
Your account manager will ask you for official documents which are required for your company formation.
Register your company successfully
Once your documents have been processed your company will be successfully registered.
Process any additional services
Your account manager will guide you through the steps of completing your request of additional services such as bank accounts.
Manage Your company via our client portal
Our client portal will give you immediate access to all your documents as well as display your company structure.
Belize Company
Good to Know
Belize is the first offshore jurisdiction in Central America, partly thanks to its fast registry which allows incorporation in 24 hours.
Main Characteristics
Company type

Limited Liability Company (LLC).
Governing corporate legislation
The Belize International Financial Service Commission is the governing authority and companies are regulated under the INTERNATIONAL LIMITED LIABILITY COMPANIES ACT, 2011.
Information published relating to company officers
There is no public register of company officers. No name is disclosed upon incorporation.

Accounting requirement

No accounting / reporting requirements.
N.B. LLC should maintain such accounts and records as necessary or desirable to reflect its financial situation.
Taxation

No Taxes of any sort.
While the company may not be liable to pay taxes, please consult with a tax/legal advisor in your country of residence, to determine your own tax liability.
Legislation

Modern offshore legislation.
Time to form

Belize has a fast and efficient registry: company registration takes only 1-2 days (upon validation of your identification documents).

Stability

Stable jurisdiction with a very good reputation.
Communication

Efficient communication means.
Time zone

Convenient world time zone: GMT-6
Paid up capital requirement

No paid up capital requirement.
Renewal Date

Anniversary date of the company / Each Year
Basis of legal System

Under Common Law.
Minimum directors/shareholders

Minimum of 1 director/shareholder.
Bearer shares

Bearer shares are not permitted.
Documents Required
for the Creation of the Company
A certified copy

Certification of a passport can be made by a notary, an attorney-at-law, a bank, a public officer, or in accordance with SFM indications. Kindly consult your dedicated account manager at SFM to obtain precise information.
of your passport, a certified copy of proof of domicile dated less than three months, a curriculum vitae, as well as last 3 months' bank statement. All in original.**
Belize Company, ideal for:
Belize Company video presentation
* Subject to the constraints of the due diligence procedure.
** Documents must be provided for every person related to the company.
Disclaimer: Nothing on this webpage shall be construed as a contractual commitment or as a warranty. Services conditions are governed by the applicable terms and conditions.
Our Client Reviews
Our Testimonials Are Verified By Feefo, A Third Party Company
96%
Customer satisfaction rate, testimonials verified by Feefo.com
08-Apr-2014
J'ai commandé une société aux Seychelles et un compte bancaire en Suisse, a travers les services de SFM. Tout s'est bien déroulé et mon interlocuteur m'a relativement bien suivi tout au long du processus.

07-Apr-2014
fast, easy and cheaper than my lawyer...

28-Mar-2014
I'm very pleased with SFM's work and their customer aproach , bravo and thanks SFM team .

18-Mar-2014
We are pleased with the effective treatment of our request. SFM interlocutors are the listening to clients and available.
We remake the SFM services.

14-Mar-2014
Excellent service.

10-Mar-2014
A proffessional, effective, fast and very friendly team.
I definitely recommend them !