Steps to company formation - Anguilla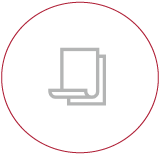 Complete our application form - Anguilla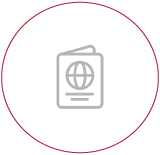 Upload your documents
Your account manager will ask you for official documents which are required for your company formation.
Register your company successfully
Once your documents have been processed your company will be successfully registered.
Process any additional services
Your account manager will guide you through the steps of completing your request of additional services such as bank accounts.
Manage Your company via our client portal
Our client portal will give you immediate access to all your documents as well as display your company structure.
Anguilla Company
Good to Know
Anguilla enjoys 0% Taxation, no auditing and no paid up capital requirement.
Anguilla boasts the world's first fully electronic registry system, the Commercial Online Registration Network (ACORN). This state-of-the-art company's system enables instant and secure electronic incorporations and registrations giving the island a competitive edge as company formation can be done 24 hours a day, 7/7.
Main Characteristics
Company type

International Business Company (IBC)
Governing corporate legislation
The Anguilla Financial Service Commission is the governing authority and companies are regulated under the IBC Act 2000.
Information published relating to company officers
There is no public register of company officers.
Confidentiality
Anguilla offers a high level of anonymity and privacy.
Accounting requirement

No accounting / reporting requirements.
N.B. Section 65 (1) and (2) of the IBC Act 2000 (Amended) require all companies to maintain records permitting to document a company's transactions and financial situation
Taxation

No taxes of any sort.
Legislation

Modern offshore legislation.
Time to form

Anguilla has a fast and efficient Registry: it takes only 2-3 days to register a company.

Stability

Stable jurisdiction with very good reputation.
Communication

Efficient communication means.
Time zone

Convenient world time zone: GMT-4
Secretary required

Optional
Paid up capital requirement

No paid up capital requirement. The standard share capital is USD 50,000 but can be amended to fit your requirements.
Renewal Date

Anniversary date of the company / Each Year
Basis of legal System

Under Common Law.
Minimum directors/shareholders

Minimum of 1 director/shareholder
Bearer shares

Bearer shares are not permitted
Documents Required
for the Creation of the Company
A certified copy

Certification of a passport can be made by a notary, an attorney-at-law, a bank, a public officer, or in accordance with SFM indications. Kindly consult your dedicated account manager at SFM to obtain precise information.
of your passport (or identity card), as well as proof of domicile dated less than three months.**
Anguilla Company, ideal for:
Anguilla Offshore Company formation
* Subject to the constraints of the due diligence procedure.
** Documents must be provided for every person related to the company.
Disclaimer: Nothing on this webpage shall be construed as a contractual commitment or as a warranty. Services conditions are governed by the applicable terms and conditions.
Our Client Reviews
Our Testimonials Are Verified By Feefo, A Third Party Company
96%
Customer satisfaction rate, testimonials verified by Feefo.com
12-Mar-2019
La personne qui a pris en charge mon dossier a été très réactive. La communication était à chaque fois pertinente et a montré un grand professionnalisme. Sans hésiter je continuerais à être client avec SFM.

03-Mar-2019
Personale molto gentile e disponibile. Efficienza nella comunicazione. Professionalità del personale. Disponibilità di personale che parla più lingue. Per contro le tempistiche si sono rivelate decisamente più lunghe rispetto alle aspettative e a quanto promosso sul Vs sito.
In ogni caso penso che in future occasioni potrò continuare ad usufruire della Vostra Società e dei Vostri servizi.

28-Feb-2019
molto preofessionali...

24-Feb-2019
Both Mafalda & Marcia were a pleasure to deal with. Informative, professional and always in regular communication throughout the processes of establsihing my 2 new entities and bank accounts. I would highly recommend them for anyone looking to establish a new offshore company and banking facilities.

21-Feb-2019
SFM is the most experienced company I have ever met. They do their job perfectly.

23-Dec-2018
Very good and discrete.